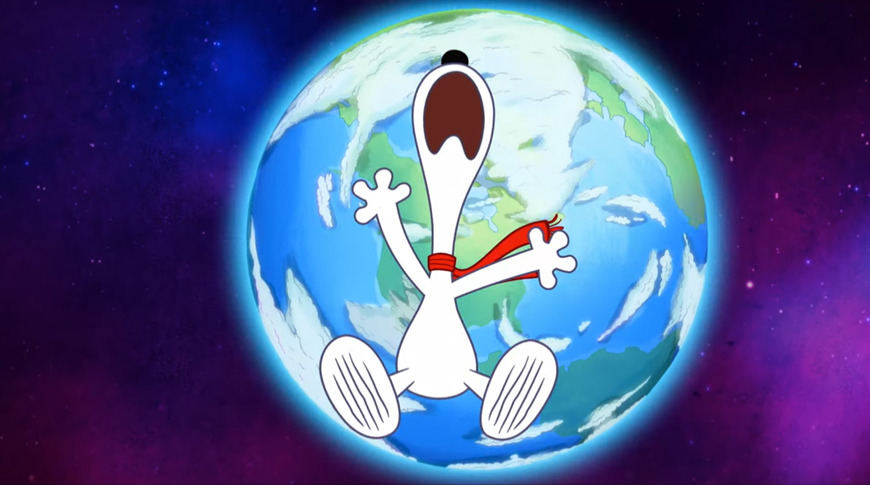 Along with the Apollo 11 anniversary, Apple has launched the official trailer for "Snoopy in Space," a new Peanuts series comes to Apple TV this fall.


Just in time for the 50th anniversary of Apollo 1
1 Moon Landing, the official Peanuts YouTube channel has released a trailer for "Snoopy in Space." The trailer says "It's been 50 years since the first man went on the moon, now it's a dog swing." This is the second Peanuts theme content to be released as an Apple Original. The first, a "documentary of varieties" titled "Peanuts in the room: Secrets of Apollo 10" was released to the Apple TV app in May.
All favorite melodramatic beagles will make their exclusive appearance on the Apple TV this fall. "Snoopy in Space" follows Snoopy, Woodstock, Charlie Brown and the rest of the peanuts gang in a brand new peanuts production, directed by DHX Media.
According to Deadline the log line for the series reads: "Snoopy in Space" follows Snoopy as his dreams of being an astronaut become a reality when he and Woodstock bring the Peanuts gang on a hike to NASA and is chosen for an elite issue in the room. As Snoopy and Woodstock fulfill their dreams of astronaut training and spaceflight, Charlie Brown and gang help their friends from mission control.
Peanuts have a long history of space research. The Apollo 10 mission used a moon module named "Snoopy", and the command module is called "Charlie Brown," as a tribute to the series' flagship characters. Last year, Peanuts Worldwide collaborated with NASA on a multi-year space law agreement designed to inspire a passion for space research and STEM among students.