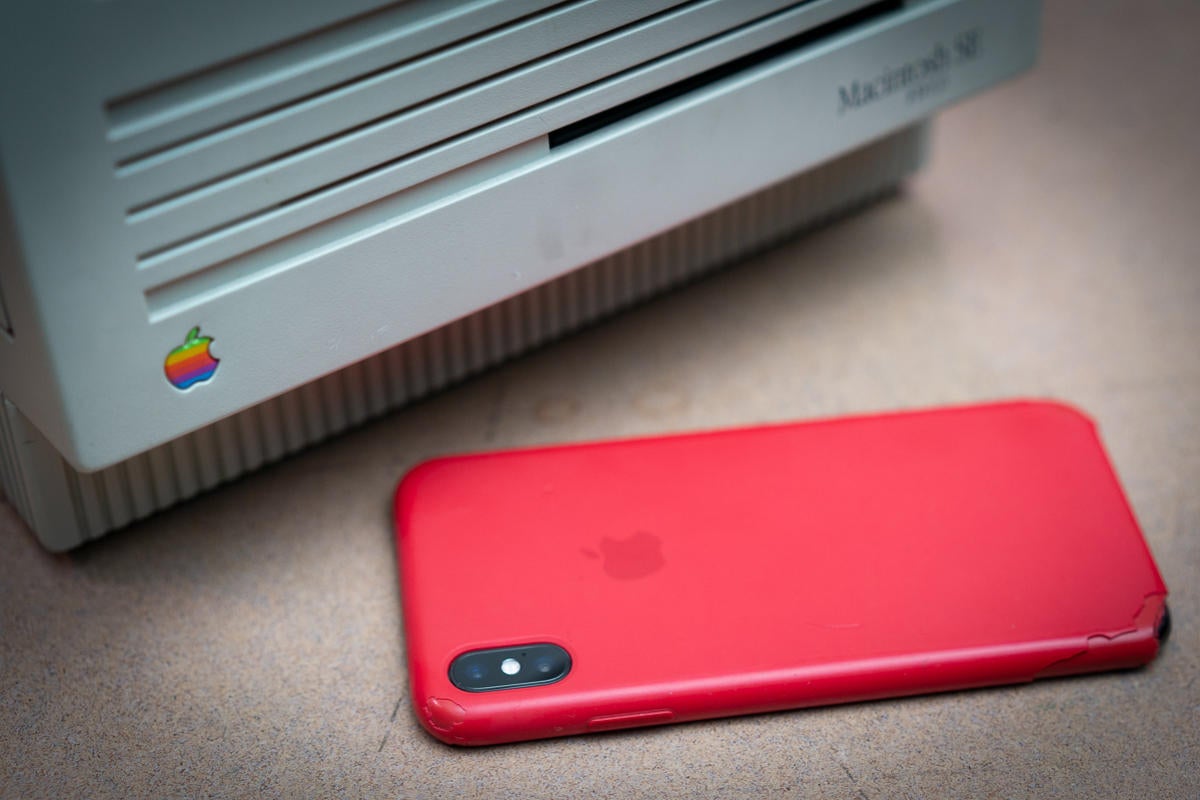 For almost 10 months now, I've been holding the iPhone XS Max armored in Apple's $ 39 silicone case, and now that we're probably just a month away from the unveiling of a new phone, it's a good time to pass judgment. And well, the situation is bleak. Let's put it this way: If I didn't know I was getting a new phone next month, I'd already be in the market for a new case to replace it.
But Leif, you say, this is a very different decision than what you said last year when you considered this the case after just four months! And it's true: In an earlier version of this review, I said, "I think four months is enough time to prove that it will probably last my entire life on a normal phone."
It's that I still stand by much of what I said. My iPhone doesn't have a scratch on my body. The slim profile still lets it slide nicely into my pockets, and the gripping silicone usually doesn't stop me from dropping it, even when taking pictures from a railing of a wave-thrown ferry. (Surprisingly, I'm extremely concerned when handling the slick leather case.) Klutz as I am, just yesterday I slammed into a wall and my phone flew out of my hand and crashed face down on a tile floor, and yet so no cracks in the display when I turned over the phone to assess the damage. I didn't even worry because the "lip" around the edge of the screen is high enough to keep the glass safe. These things happen enough that I've learned that my phone is likely to be okay.
Better days
But a short year later, the case looks ready to retire. It is literally rough around the edges, and the silicone peels off the sides like dead skin from a sunburn. The back remains relatively free of nicks, but along the bottom there is a tear big enough for the thumb, and I sometimes worry that I will accidentally strip away the entire silicone coating if my keys are stuck between the silicone and the hard case.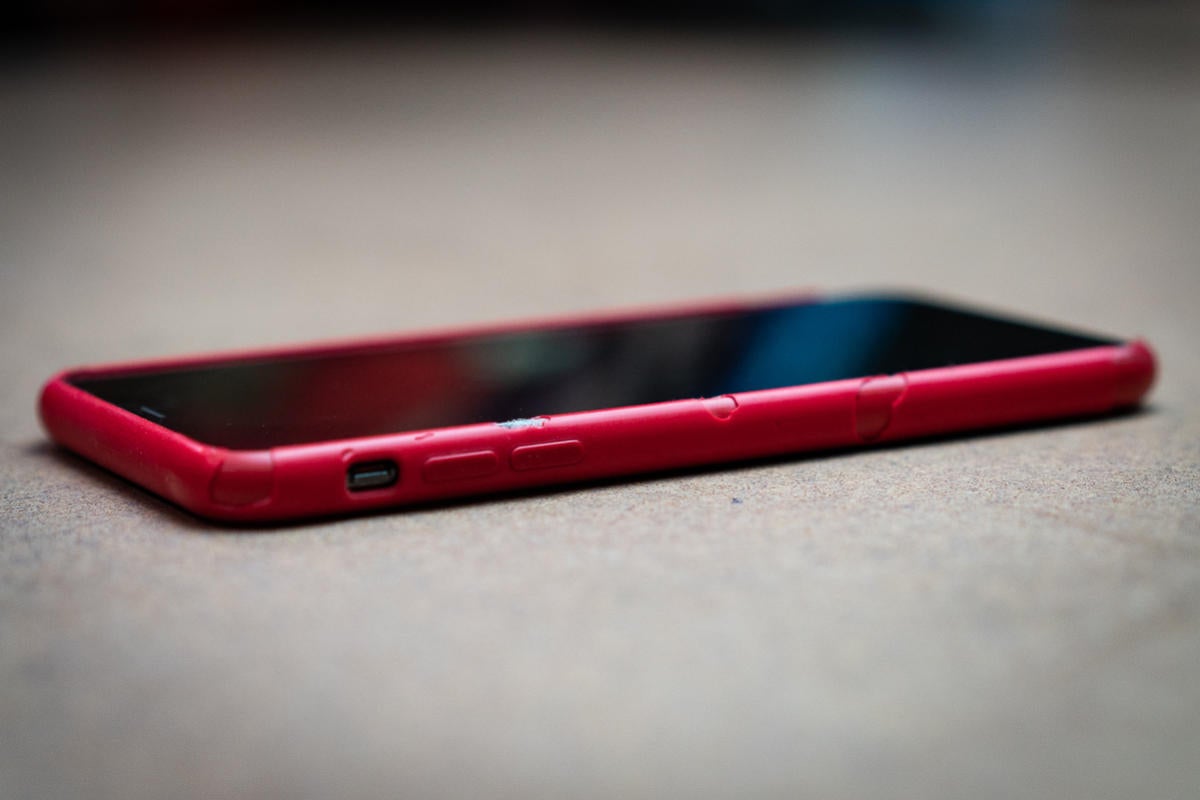 I probably wouldn't mind if this flakiness was the only issue. It still has enough silicone to retain the grip I love so much, and it stains even though I'm prone to handle it with greasy fingers or accidentally put it on a wet countertop.
But no, there are bigger problems. The bottom right of the hard plastic shell under the silicone is completely destroyed (and it happened so long ago that I forgot the circumstances) So far I have been lucky that I have not lost it in one unprotected place, but if I ever do, it can I imagine that the damage will be such that I just have not used a case at all. And there is evidence that it's about to get worse. At the top right, I can see fractures taking shape, and it won't be long until that corner also breaks off like an iceberg. The lower left corner still performs well, but the top right now has its own crack. A couple of harder corners tumble, and the whole thing may come to light because there's nothing left to hold it in place.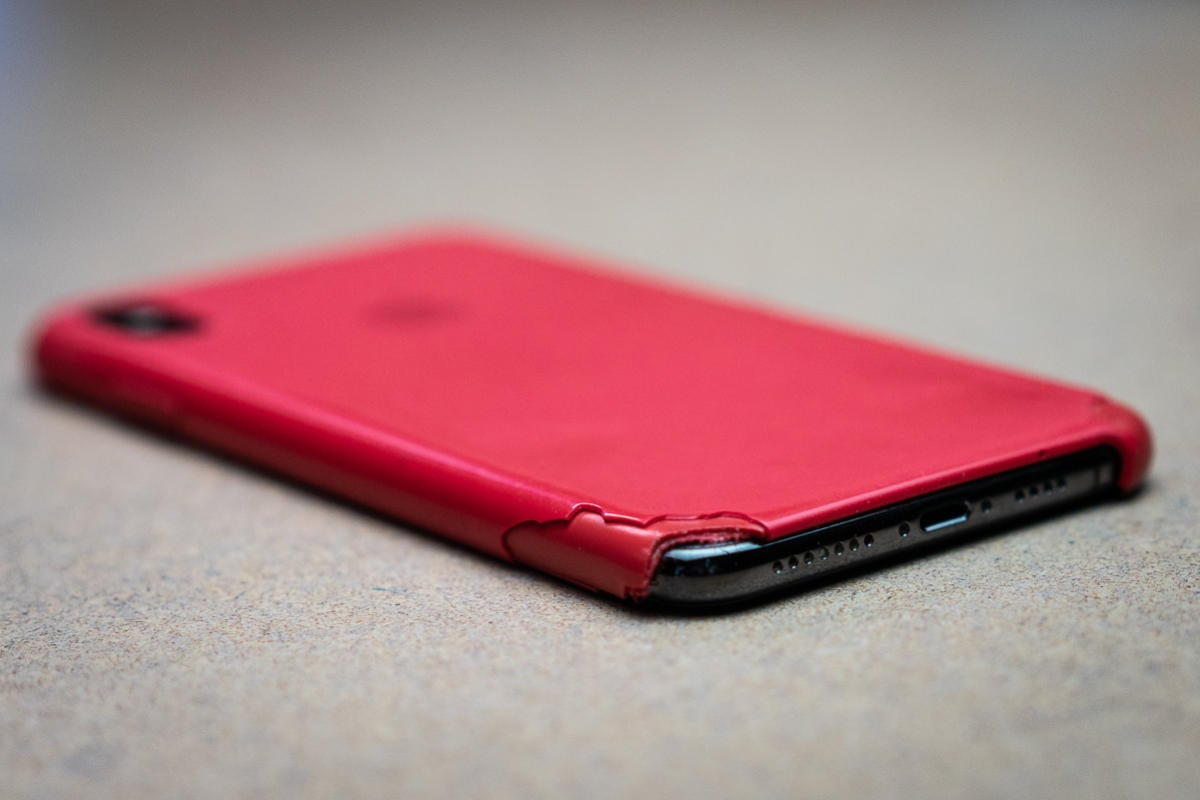 So here's a catch. I take many photos and videos of the uninsured iPhone here at Macworld, which means I end up removing the case at least every couple of weeks. The case fits as tightly as only one case made by Apple probably can, and I doubt Apple expected me to take it off as often. It must be rough on the corners. And as I said above, I'm also prone to dropping my phone – that's why I prefer the gripping silicone. I have little doubt that my phone can handle more than an average level of abuse, and I could certainly never be one of the crazy souls wearing these glass-backed devices as naked as Jony Ive seems to prefer.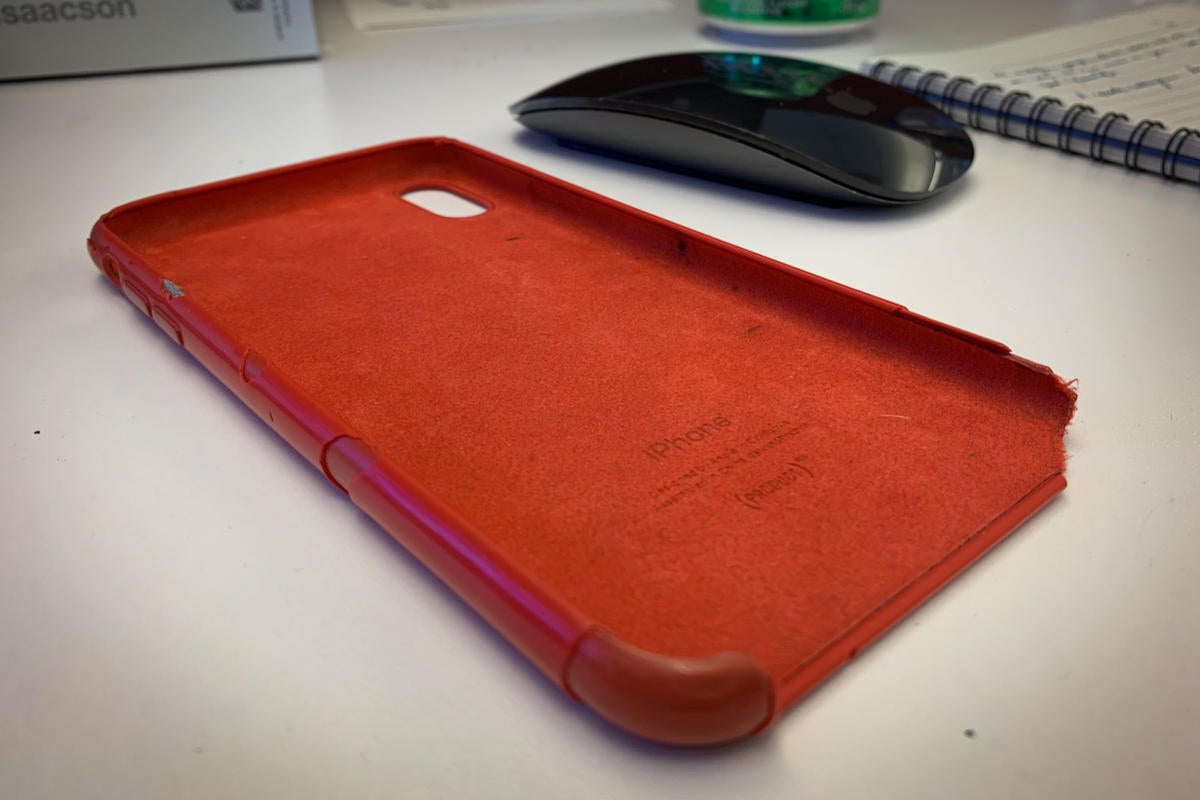 However, I would also like to emphasize that there is no damage to the phone that the case should have prevented. (The screen glass has a scratch from my keys, but that's because I'm not fond of using screen protectors.) And despite its pitiful visual state, it survived the tumble after tumbling while barely taking more space than an iPhone without a case. . Lately, I've seen my phone shatter after even short drops, even when wrapped in cases that look far more x-treme than this, so there's little question that it did their job. [19659010] Annual Edition
But I still feel safe when I say that the Apple iPhone silicone case only has a practical life of about one year. I could probably get another six months out of it, but then the aesthetic deficiencies would overshadow its practical benefits. At the moment – at a distance, anyway – I'm still not embarrassed when I see it.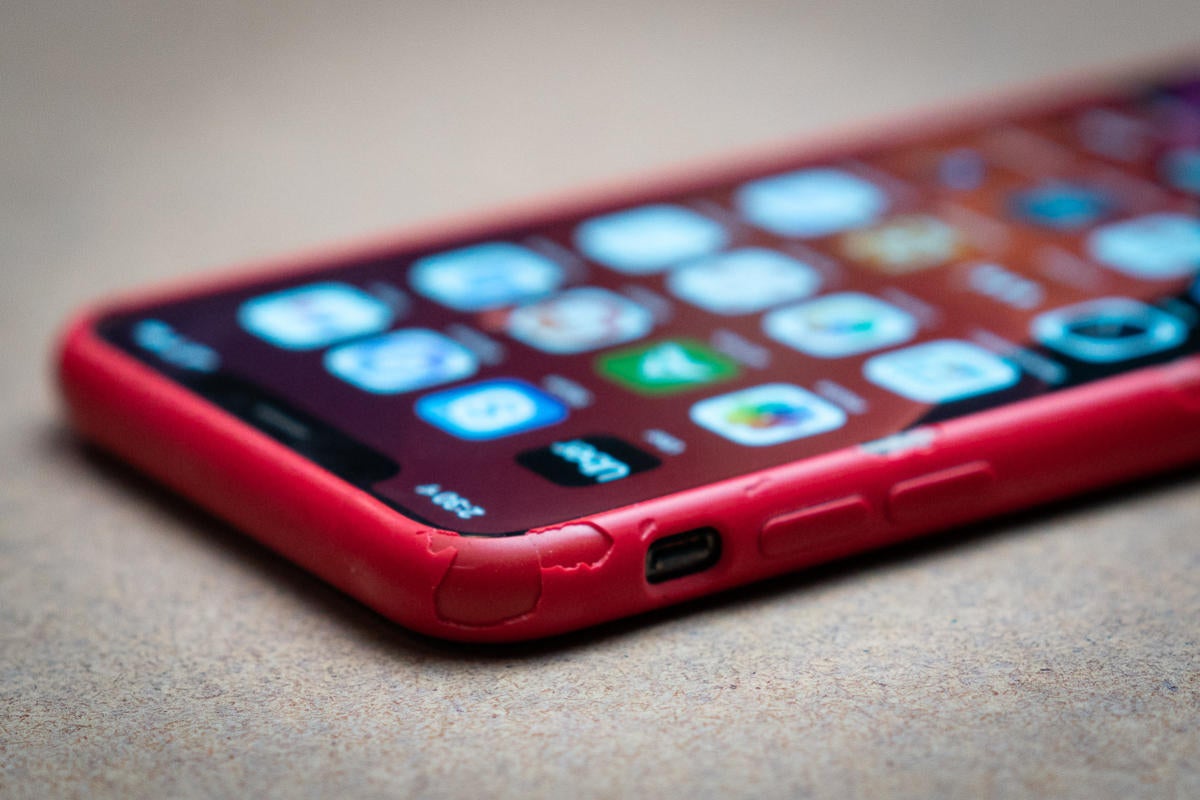 I personally do not regret the purchase. It offers many of the features I want from an iPhone case – and I even admit that I love the Apple logo on the back – but I could see how someone might turn down $ 39 for this when companies like Miracase sells red models like mine for as little as $ 13.96. If you are concerned about the case going out, you can buy two of them and you will still pay less money than you would for Apple's version.
That's your conversation. For my part, I know it's going to keep my phone slim, straightforward and protected (even with a missing corner), and I know it will at least last until the next annual upgrade. I readily admit that I am even thinking of getting one for my next phone. This time, however, I will be more careful when removing it.
Source link