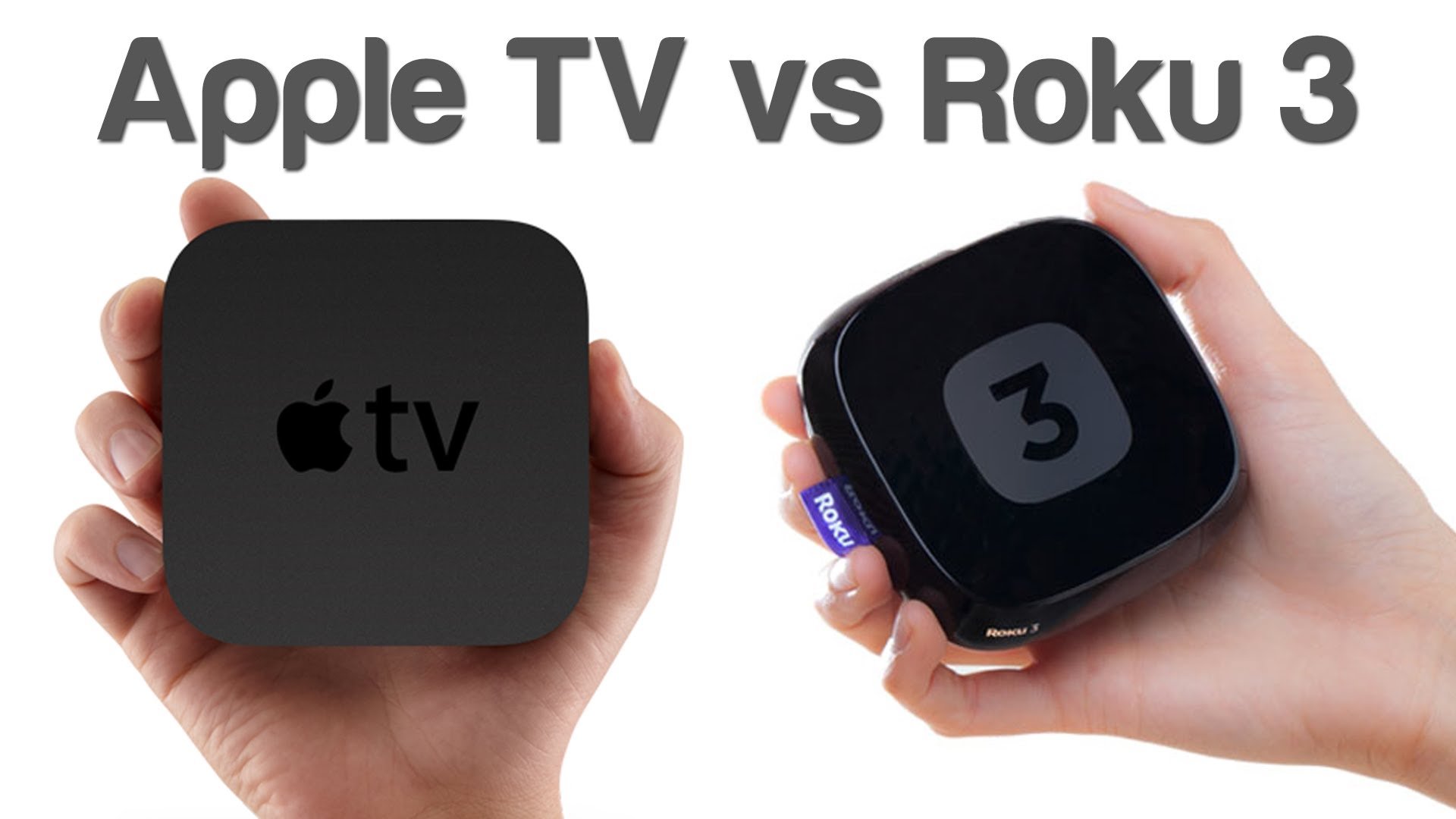 Roku has long been in play with set-top boxes, and now with its latest version, Roku Ultra, it hopes to meet everyone's needs. This is their best set box yet, and it's one that many have already bought and enjoyed. As expected, it has most features compared to all other models in its setup. That's not all though: Roku Ultra also has 4K support. However, many people think that Apple TV 4th Gen is better than Roku Ultra. If you currently want to buy a set-top box, stay tuned. Below we will compare apple tv vs. roku to see which of them is the absolute best set-top box. Let us see!
Specifications and Design
Apple TV:
A8 CPU (dual core)
HDMI Output.
2GB RAM.
1

080 output resolution.
32 GB or 64 GB
425 grams.
Connection: Bluetooth 4.0, 802.11a / b / g / n / ac Wi-Fi, 10 / 100BASE-T Ethernet.
Roku Ultra:
900 MHz Broadcom BCM2836 CPU (quad-core).
Optical audio, HDMI output.
RAM: Unknown
256 MB of built-in storage (unconfirmed).
USB port and MicroSD card slot for additional storage.
4K UHD resolution with high dynamic range (60hz).
Connection: 802.11a / b / g / n / ac Wi-Fi, 10 / 100BASE-T Ethernet.
Specification column
One thing you need to keep in mind that the specifications really do not matter so much. After all, the devices must stream content and they must do well. They can have a powerful CPU and a lot of memory, but if the power quality is not there, it does not mean that the CPU and memory are bent. It does not mean quite that much.
Now, the Roku Ultra has a more powerful CPU compared to Apple TV. That's because it needs extra juice for the 4K content. In terms of memory, 1GB should be enough. Apple TV has 2 GB, while Roku can have about 1.5 GB.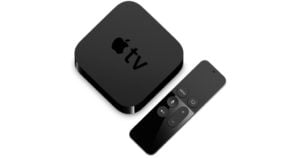 The difference in storage between 2 is massive. Apple TV can have up to 64 GB of memory while Roku only has 256 MB. This is because Roku focuses on streaming everything.
Roku supports 4K HDR, while Apple TV can only handle Full HD. There is not too much 4K HDR content out there yet, but it's good to know that Roku is the proof of the future in this regard.
Remote Control Comparison
First of all, the Roku Ultra has a physical remote control that you can also use as a game controller. Even better, it also has a built-in headphone jack. This means that you can connect the headphones on the remote control (Roku comes with a free pair) and the sound is directed directly to your ears (via the remote control).
The Roku remote is also supplied with a speaker. If you can not find it, press a button on the Roku Ultra and the remote will play a sound that makes it easier to find it. Pretty useful, do not you think? Finally, Roku also offers voice search, which makes it easier to search for favorite movies, shows, etc.
For Apple Remote, you can use Siri, talk to the remote, and search for content. As expected, the Siri remote control can also be used to control Apple TV. The Apple TV remote also has a touchpad that is quite useful if you do not like to press buttons all the time. Better than, you can easily use it to adjust the volume as well. As such, you no longer have to worry about having a separate remote control to adjust the volume.
OS and Content
The OS on Apple TV (tvOS) has been updated and updated. It is fluid, smooth and it is very comfortable for the eye. Not only do it have HD screensavers, but it also has a very useful search function. You can now use it to search channels, even if you do not have them yet. This can be quite useful. This means that if you search for movies with Leonardo DiCaprio, you will get results not only from the iTunes Store, but also from HBO Go, Netflix, and other apps you may have installed.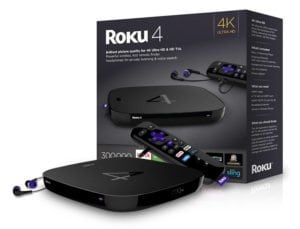 Roku Ultras operating system is called Roku OS7. You get about 25 channels, but it's not the best part. The best part is Roku Feed which makes it a breeze to bookmark favorite movies and TV shows. What happens next is that when one of the channels Roku offers, it has the movie in it, you will be notified. How good is that This sounds very much like Apple TV's universal search, but it's certainly much more useful since it tracks your favorite content and lets you know when you can see it.
Apple TV vs. Roku: Price and Judgment
Trying to come to a conclusion on which of these players is the best is very difficult. In terms of price, the fourth genre is Apple TV with 32GB of memory $ 149, with the 64GB version costing $ 199. In comparison, Roku Ultra costs only $ 129 which is much cheaper.
For the asking price, you get the amazing Siri remote control that has a lot of functionality, and can help you enjoy Apple TV much more than the traditional remote control. If you love games, you can safely go with Apple TV. You can download thousands of games from the App Store, and many of them are quite affordable as well. Then Apple TV does not get 4K HDR support, while Roku Ultra offers it. This year, popular streaming services, including Amazon Instant Video and Netflix, focus on 4K content, including HDR, so if you're in it, Roku can be a good choice to consider. If you choose Apple TV, you must determine full HD resolution.
Calling a winner in this match is definitely very difficult. Our choice is that if you want content of the highest quality, go to Roku. On the other hand, if you are in games and apps, go to Apple TV!
Source link