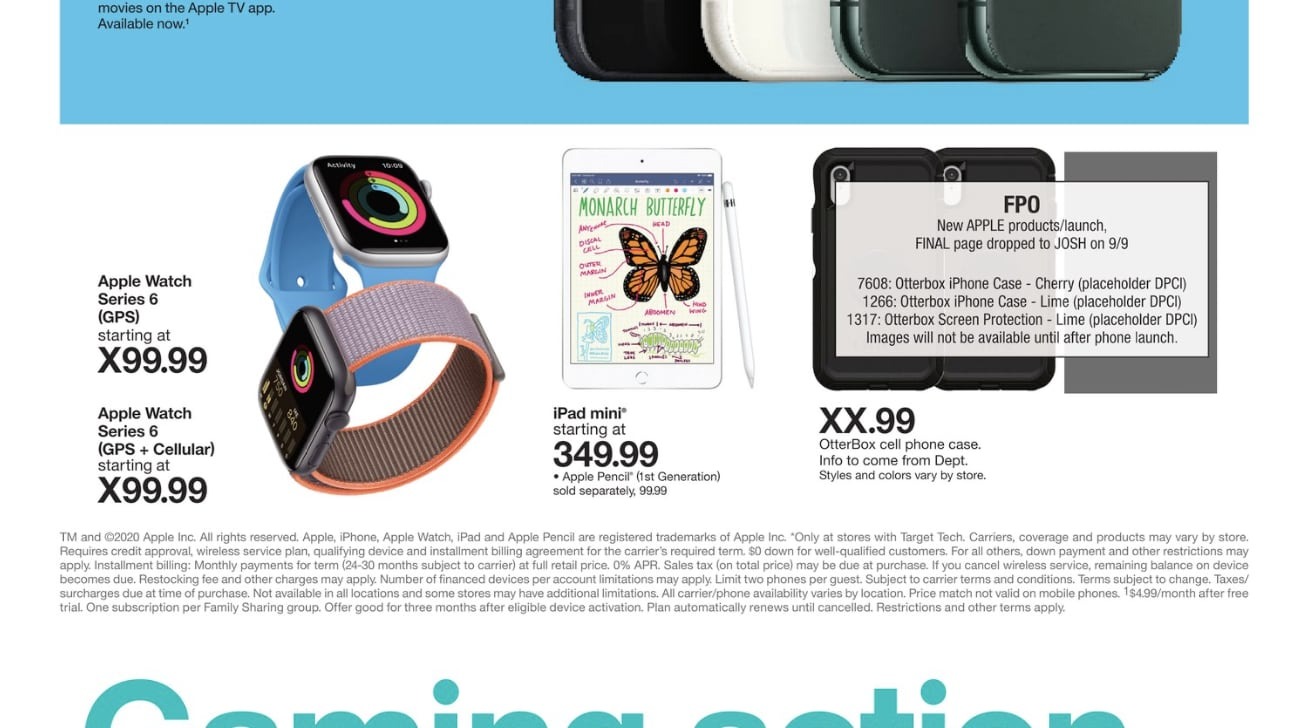 Target is apparently working on marketing sales of Apple's "iPhone 12" and "Apple Watch Series 6", with an incomplete picture of a circular showing that the retailer is apparently prepared for Tuesday's launch event.
In a picture sent to AppleInsider which reportedly displays a flyer for Target, the retailer has included a combination of items it knows about, as well as for products that have not yet been announced. It is claimed that the image was left unchanged in Target's last circular distribution by mistake.
The main goal of the promotion is for the iPhone 11, which includes a $ 100 gift card with eligible activations, although it is possible that it may have been intended to be replaced by the "iPhone 1
2"
At the bottom left of the section are a couple of pictures showing the Apple Watch Series 5, but they are placeholder pictures of what is said to be the "Apple Watch Series 6." Although prices are not listed correctly, except for the $ 99.99 suffix for each, it is assumed on the marketing side that it will be offered in GPS and GPS + Cellular variants.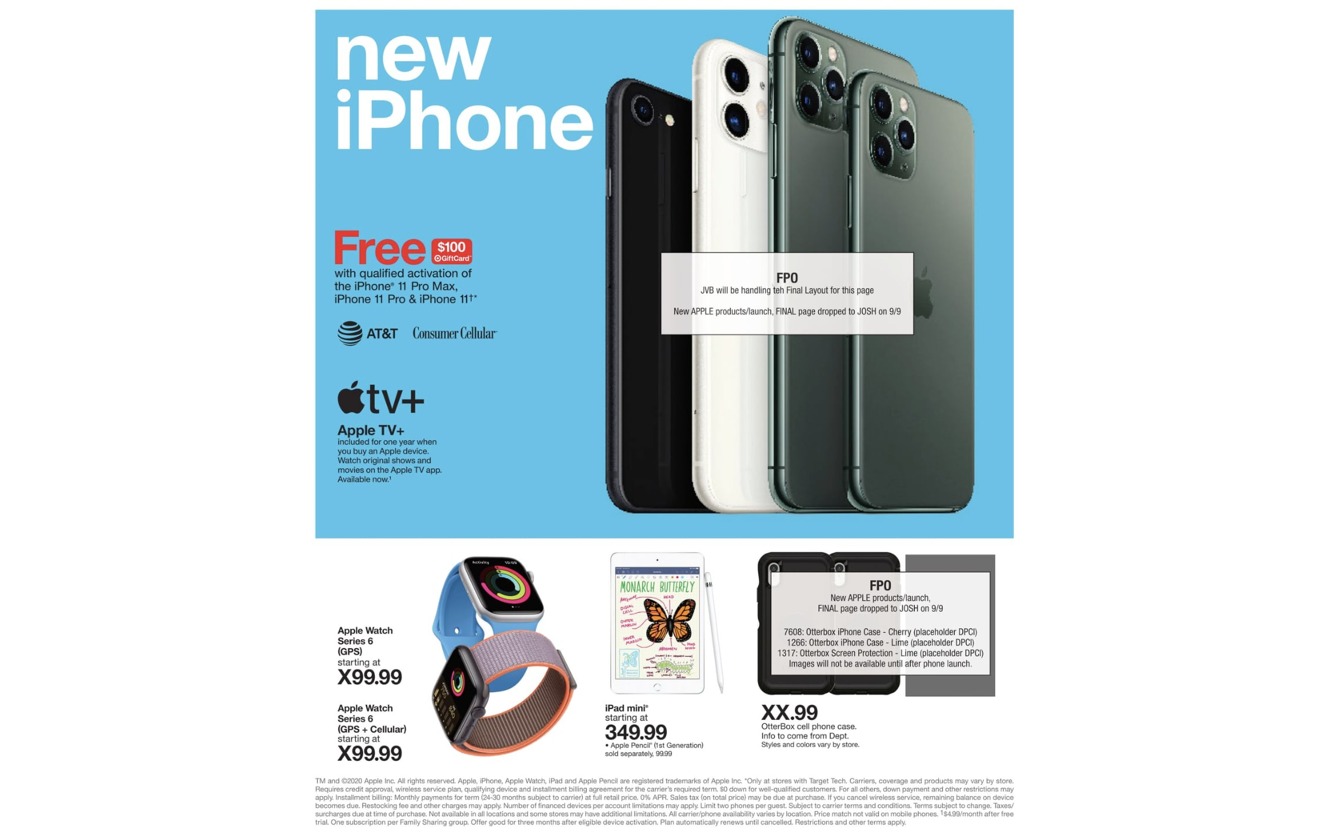 Target circular with "Apple Watch Series 6" marketing elements.
In the opposite lower corner is a collection of OtterBox smartphone cases, again with an incomplete price tag. A comprehensive text box mentions how the images are placeholders and waits for new images to be inserted into the document after launch, including OtterBox cases and screen protectors.
Presumably this is meant for accessories meant for "iPhone 12."
The photos may have been published earlier than expected. Text mentions that the "last page" was given on September 9, the Wednesday after Apple announced that the "Time Flies" event would take place on September 15. It's likely that the person who created the site expected product launches, rather than an announcement, in September 8th.
Source link