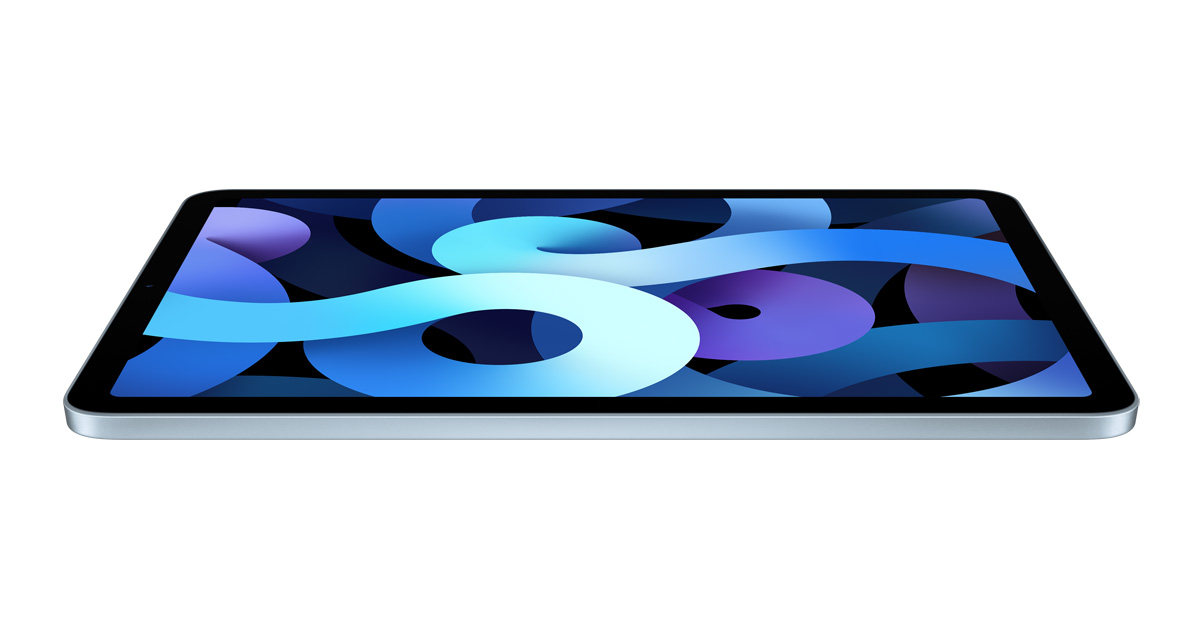 More possibilities with iPadOS 14

The new iPad Air comes with iPadOS 14, which provides new features and designs that take advantage of the unique features of the iPad, such as the large Multi-Touch screen and versatile accessories. iPadOS 14 further integrates Apple Pencil into the iPad experience for better note-taking capabilities and new ways of working with handwritten notes. When taking notes on the iPad, Smart Selection uses machine learning on the device to distinguish handwriting from drawings, so that handwritten text can be easily selected, cut and pasted into another document as written text using the same familiar gestures. Shape Recognition allows users to draw shapes that are geometrically perfect and click right into place when adding charts and illustrations to Notes. Data detectors work seamlessly with handwritten text, recognizing phone numbers, dates, addresses and links, making it easy for users to perform actions such as pressing a handwritten number to make a call.
iPadOS 1
4 also brings Scribble to the iPad, allowing Apple Pencil users to handwrite directly in any text box, and take actions such as responding to a quick iMessage or searching Safari quickly and easily – all without having to put away Apple Pencil. Scribble uses machine learning on the device to convert handwriting to written text in real time, so that writing is always kept private and secure.
iPadOS 14 makes the iPad experience even more distinct and powerful in other ways, including:
New compact designs for incoming FaceTime and phone calls, Siri interactions and Search to help users stay focused on the task.
Universal Search to quickly find practically everything, from finding and launching apps, to accessing contacts, files and information, to getting answers to frequently asked questions about people or places.
New sidebars for many apps, including images and files, and streamlined toolbars that consolidate controls into one place, making them more useful than ever.
Beautifully redesigned widgets that present current information in an instant right on the home screen.
Source link