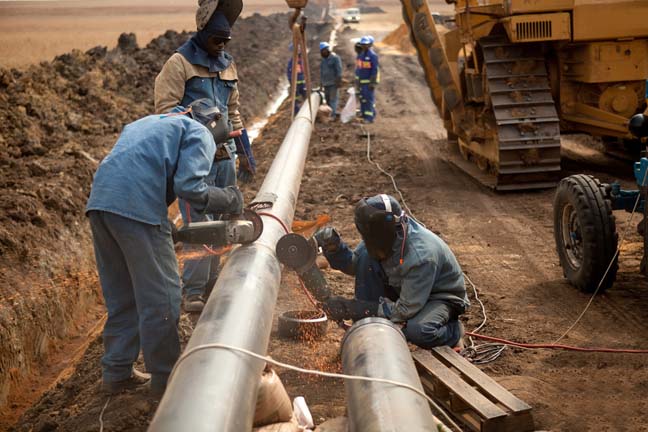 Fresh from slurping $ 56 million in Series D funding, Devops outfit CircleCI has brought the CI / CD tool to Microsoft Windows.
The move recognizes that there is a world outside of Linux, Docker and macOS (at least as far as CircleCI is concerned) and with a good number of developers building on Microsoft's operating system, there is gold in them in the source files.
However, those who prefer their pipelines permanently in the premises will be disappointed. Product manager Alexey Klochay said that things were only cloudless for now.
The company has some competition in the hands of the Windows CI / CD world, such as GitLab and AppVeyor CI running smoothly. For the former, Klochay noted that they do not currently support macOS for cloud.
Of course, GitLab can point to the GitLab Runner combined with MacStadium as a way to enjoy a Mac-in-a-cloud.
And the latter? "no macOS support" commented Klochay.
CircleCI, on the other hand, now lets developers pick and choose all or everything from Linux, MacOS, and Windows. Jobs then run across multiple platforms on a single workflow, which in theory means more flexible pipelines.
The gang gave a nod to Microsoft's attempt to re-engage with the developer community and the billions the company battled to get encoded back into Windows, though the current boyfriend of source catchers, Visual Studio Code, is resolutely a cross-platform affair.
No mention was made of Microsoft's own roof, Azure DevOps, in the midst of developer love.
In fact, Klochay told us that "Azure currently offers limited optimizations, they are not so developer-focused and CI / CD is one product of many."
Ouch.
Windows jobs, which include all the usual CircleCI features, such as caches, workspaces, authentication jobs, and contexts, are present and correct, as well as a user interface. The jobs themselves are run in isolation in their own World Cup with environments created when needed and destroyed when the job is complete.
Of course, Docker-based Windows workflows are also supported.
San Francisco-based CircleCI was founded back in 201
1, and currently claims to have more than 30 million buildings a month after tipping over $ 115m over the years. The move to add Microsoft is due to "an influx of customer interest in building projects on Windows" according to technology chief Rob Zuber.
So you have no one but yourself to blame. ®
Sponsored:
Balancing consumption and business control
Source link