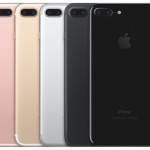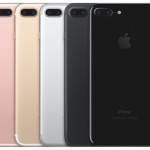 Sprint offers 32GB iPhone 7, preowned, for $ 3 per month when combined with a Sprint 18 month Flex lease. The offer is valid from 2/15/19 to 2/21/19. The IPhone prize is used as a $ 9 ticket over 18 months. Black, silver, gold and rose gold models are available. Upgrade to a 128GB model for $ 10.42 per month or a 256GB model for $ 13.55 per month.
The fine print: "iPhone 7 32GB Pre-owned $ 3 / mo. After $ 7.42 / mo. Credit used within 2 bills. With approved credit, 1
8-mo lease and new line. If you cancel early, balance. Not available in store. "
More details are available on Sprint's website.
Source link