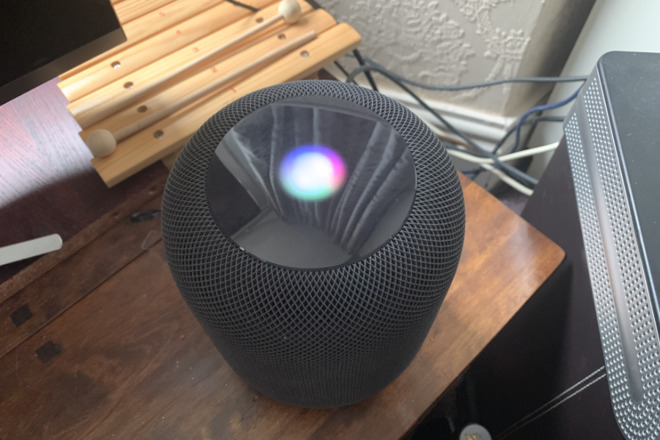 Smart speakers like HomePod have helped almost double the global product category transfers in the fourth quarter of 2018, but while Apple's Speaker sees increased sales, it seems to fall behind the competition compared to total market share.


The holiday season for business had a significant increase in sales for smart speakers, with the Amazon Echo range, Google's home family and Apple's HomePod, benefiting from the category's popularity.
According to a research report from Strategy Analytics, transfers in the fourth quarter for the market as a whole increased to 38.5 million units, an increase of 95 percent on figures from last year. This is said to be more than the total shipments throughout 2017, bringing the 2018 shipment to 86.2 million units in total.
The big winners seem to be both Google and Amazon, rather than Apple. While HomePod grew 45 percent quarterly, it is noted that the speaker's market share fell from 4.9 percent in the third quarter to 4.1 percent in the fourth quarter.

Strategy Analytics Chart of Smart Speaker Seller Shipments
In contrast, Amazon saw that shipments of echo units increased 91 percent in sequential quarters, and increased market share from 31.8 percent to 35.5 percent. Google is in second place with a market share of 30 percent, again an improvement in the previous quarter, but with its 11.5 million shipments representing 123 percent growth during the third quarter.
"Smart speakers and smart displays were again the most sought after technology products this past holiday," director David Watkins said. "We estimate that more than 60 million households worldwide now own at least one unit."
According to the report, Apple is also behind a number of other technological giants in the market, including Alibaba, Baidu and Xiaomi, where the latter particularly sees both market share and shipments somewhat contracting last year, but not enough for Apple to improve its ranking.