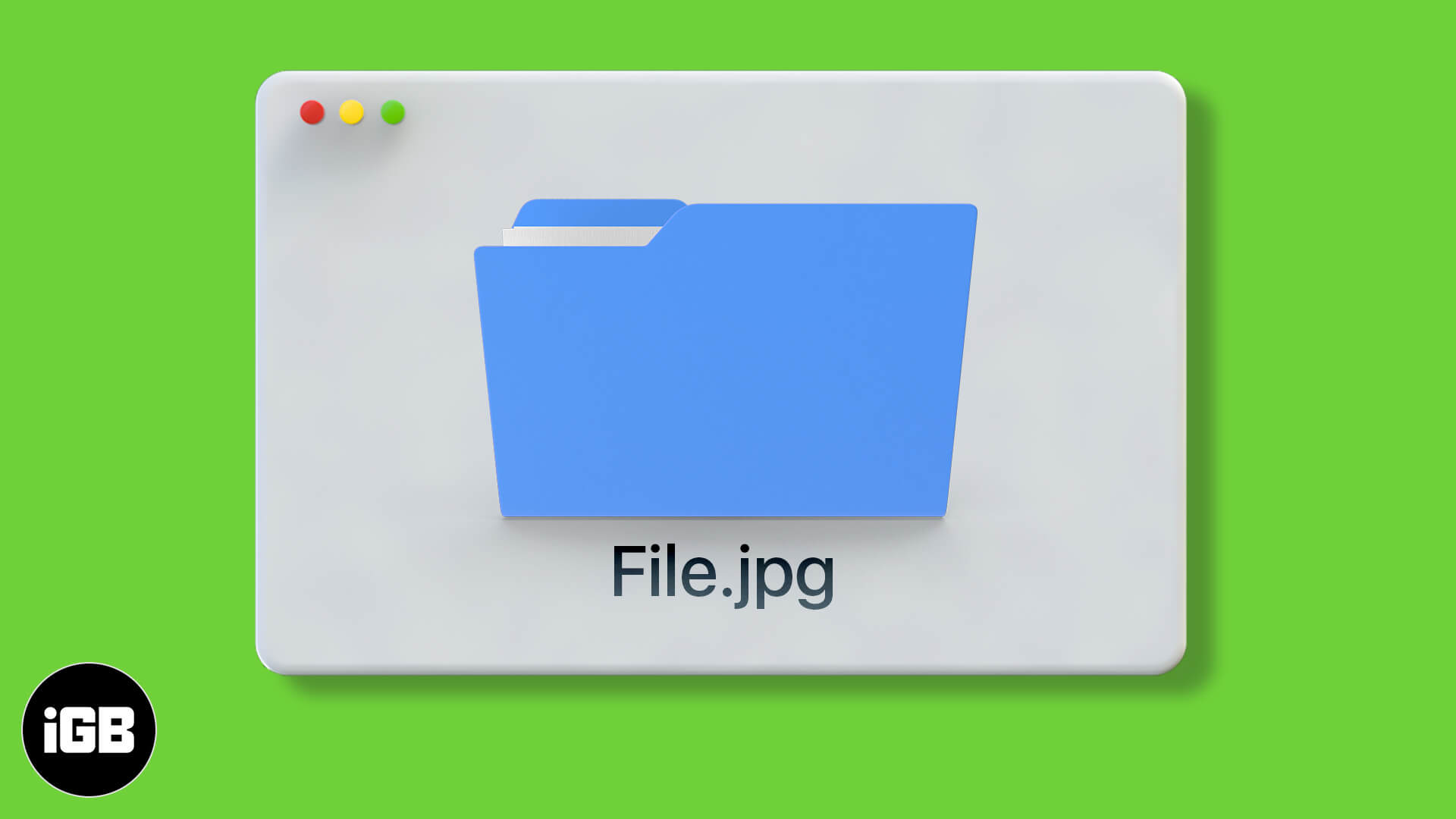 Did you know that you can configure filename extensions to show or hide in the Finder app on your Mac? Usually they are hidden by default. In case you have files with different categories like .png, .jpg, .pdf, etc. on your Mac, you might want to see the extension before opening a file. In this post, we have covered two ways to view the file extension on Mac.
Important points to be aware of:
An extension appears at the end of a filename that starts with a period and is immediately followed by characters.
When renaming a file or folder, do not try to change the file type. Because if you do, you may not be able to open it with the same app you created it in.
If you tend to change the extension accidentally while renaming a file, you can get help from your Mac to remind you before changing it. To do so, activate "Show warning before changing an extension" in the Advanced pane in Finder settings.
To resize a file, use the app you created the file with. For example, you can use TextEdit to convert a document from plain text format (.TXT) to a rich text format (. RTF). Similarly, the Preview app can be used to convert various graphic file formats.
How to show or hide filename extensions on Mac
You can customize extensions to show or hide for a file or all the files accordingly. Here̵
7;s how to do it by following the steps mentioned below.
Show or hide extension for a file
Open the file for which you want to view the extension in the Finder.
click on File on the top menu.
Press Get information or Press Command (⌘) – I.
Click the triangle next to Name and extension to expand the category.
Check or uncheck "Hide expansion" to show or hide the extension for that file.
Show or hide extension for all files
To open Finder app on your Mac.
click on Preferences in the top menu.
click on Advanced tab to see more options.
Mark or unmark "Show file extensions " according to your preferences.
When you select the check box, all extensions will appear, even for files that have hidden extensions. If you clear the check box, they will be displayed or hidden according to the individual extension settings of the file.
Summing Up
Showing or hiding file extensions is far too easy in macOS. Is not it? If you surf the internet on your Mac and tend to download a lot of content, we recommend that you enable the extensions for all files to get rid of a potentially suspicious one. Check out 17 settings you need to change right away.
You may also want to read these:
I am a hopeful tech blogger who is always in love with new generation iPhones and iPads. At iGeeksBlog, I'm dedicated to reproducing how to do it, troubleshooting errors, and reviewing apps that are helpful. When I'm not writing, I dream about the future of all things Apple and watch videos of smartphone battles on YouTube.
Source link