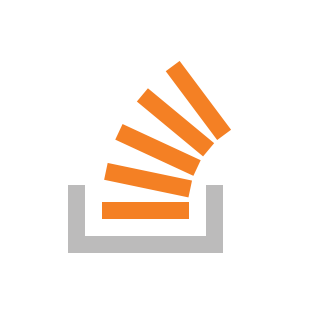 I'm trying to use ARKit for outdoor navigation. I have used kartbox for AR navigation and used mapboxarkit and mapboxDirection cocoapods.
The nodes are displayed as paths. I can show paths like dashed shperes or planes, but can not show them as lines. Here are my print screens
This is the node that I have attempted to display as a line break, and tried to adjust scnbox to be right and display as a line.
This is the result I expect: I want an AR line like this.
Here's the code I've tried so far – Here's the code to add an AR note and AR line.
     whose route = routes? ben = route.legs.first {
was polyline = [CLLocationCoordinate2D] ()

// Add an AR node and map display ad for each defined "step" in the route
by step in leg.steps {
let coordinate = step coordinates! first!
polyline.append (coordinate)
la stepLocation = CLLocation (latitude: coordinate.latitude, latitude: coordinate.longitude)

// Update the function collection for map view
self.updateShapeCollectionFeature (& self.waypointShapeCollectionFeature, with: stepLocation, typeKey: "waypoint-type", typeAttribute: "big")

// Add an AR node
leave annotation = annotation (location: stepLocation, calloutImage: self.calloutImage (for: step.description))
annotationsToAdd.append (note)
}

la meterPerNode: CLLocationDistance = 1







la turfPolyline = Polyline (polyline)



// Go to the root bar and add a small AR node and map view, each meterPerNode
because I'm in a hurry (from: meterPerNode to: turfPolyline.distance () - meterPerNode, by: metersPerNode) {

// Use Turf to find the coordinate for each extended distance along the polyline
if la nextCoordinate = turfPolyline.coordinateFromStart (distance: i) {
la interpolatedStepLocation = CLLocation (latitude: nextCoordinate.latitude, latitude: nextCoordinate.longitude)

// Update the function collection for map view
self.updateShapeCollectionFeature (& self.waypointShapeCollectionFeature, with: interpolatedStepLocation, typeKey: "waypoint-type", typeAttribute: "small")

// Add an AR node
leave annotation = annotation (placement: interpolatedStepLocation, calloutImage: null)
annotationsToAdd.append (note)
}

Here is the code for creating a scnplane :
     func createLightBulbNode () -> SCNNode {

let lightBulbNode = collada2SCNNode (filepath: "art.scnassets / cubeSolid.dae")


lightBulbNode.position = SCNVector3 (0, -0.5, 0)

return lightBulbNode
}

func collada2SCNNode (filepath: String) -> SCNNode {
la node = SCNNode ()
let the scene = SCNScene (named: filepath, inDirectory: null, alternatives: [SCNSceneSource.LoadingOption.animationImportPolicy: SCNSceneSource.AnimationImportPolicy.doNotPlay])
la nodeArray = scene! .rootNode.childNodes
for childNode in nodeArray {
node.addChildNode (childNode as SCNNode)
}
Returns hub
}

}

func node (for annotation: annotation) -> SCNNode? {

whose annotation.calloutImage == nil {
// Comment `createLightBulbNode` and add` return nil` to use default node
return createLightBulbNode ()
} other {
let firstColor = UIColor (red: 0.0, green: 99 / 255.0, blue: 175 / 255.0, alpha: 1.0)
return createSphereNode (with: 0.5, firstColor: firstColor, secondColor: UIColor.green)
}
}

Any help much appreciated pls …
Source link