Building your first app for iPhone or iPad can seem daunting. The Apple ecosystem can seem very closed, and it can sometimes feel like things are changing very quickly with the recent introduction of SwiftUI, Combine and other new technologies in iOS.
But no matter what app you want to build, there are basic concepts you need to know as you build development capabilities and start coding more and more complex apps.
We've put together the best courses and materials below to help you get started building iOS apps, even if you've never written a single line of code in your life!
Get started with iOS development
There̵
7;s very little you need to get started writing apps for iOS:
A Mac computer with an Intel / ARM processor: Any Mac you've bought in recent years does, even a Mac mini or MacBook Air.
Xcode 12 and Swift 5.3: Xcode is the most important development tool for writing code in Swift. You need Xcode 12 at least, since that version includes Swift 5.3. You can download the latest version of Xcode for free from the Mac App Store.
That's it! You do not even need a physical iPhone or iPad to get started, as most apps you want to build can run right inside the Simulator, which is a software version of an iPhone or iPad that runs right on your Mac.
It used to be that you needed a paid Apple Developer account, but that has not been the case for many years. You only need to get a paid account when the time comes to actually publish your apps in the App Store. You can build all the apps you want and run them locally on your Mac or on your own devices without a paid account.
iOS learning paths
Because it can be challenging to know where to start, we have created iOS Learning Paths, which are curated collections of our video courses that start slowly and build on each other, bit by bit, to introduce you to new concepts and help you learn. how to apply these concepts in practice.
If you are new to iOS development, we recommend getting started with the iOS and Swift for Beginners learning path, which includes the following courses:
Your first iOS and SwiftUI app
If you are a complete beginner to iOS and SwiftUI development and are wondering how to get started, this is the course for you. This first course in our iOS and Swift learning path is free, to help you get started today!
Your first iOS and UIKit app
Now that you've built your first app using SwiftUI, build that app again – but instead of using SwiftUI to build the user interface, learn how to use UIKit, Apple's older but still very popular framework for building apps. .
Programming in Swift: basic
Learn about Apple's open source programming language, Swift, through hands-on examples! Take a deep dive into the Swift language and learn about Swift core concepts such as loops, collections, types, choices, features, classes and more.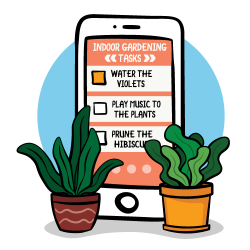 Your other iOS and SwiftUI app
Use the knowledge you have gained from creating a SwiftUI app, and learn the basics of Swift, to create a more complex app: a to-do list!
Programming in Swift: Features and types
Gain a deeper understanding of functions, practice using closures, and build your skills with named types.
The video courses are designed in a modular way, and they take a small part of your app and build it up, block-by-block. So once you've built an app, switch to a course that talks more about the Swift language in detail to help you build your knowledge. So once that is done, it's back to building more apps to see that knowledge in action.
It is this back and forth structure between theory and practice that helps you build iOS apps quickly, while gaining an understanding of what happens under the hood.
iOS beginner books
The video courses are excellent for those who like a modular approach. But for those people who like a deeper dive into the content and want to approach iOS app development in a more linear, integrated way, our iOS app development books are the ideal starting point.
UIKit apprentice
In our best iOS beginner book, UIKit Apprentice, you build multiple apps while covering three key areas in parallel: programming concepts, iOS app building concepts, and Swift programming language concepts. Just like the video courses, you take each of these concepts in small chunks in size, and build more apps that increase in difficulty as you go along.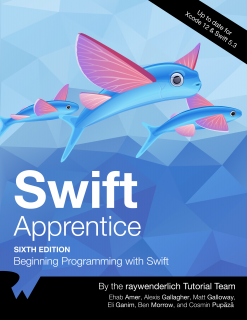 Fast apprentice
And when you work through UIKit Apprentice, you will have the companion book, Swift Apprentice, close at hand. This book gives you comprehensive coverage of the Swift language, so when you work through UIKit Apprentice and have questions about a paticular language feature in Swift, you will be able to use Swift Apprentice as a guide to coding in Swift, and even explore the language in more detail. if you work with the included exercises and challenges in the book – with complete solutions if you get stuck.
What about SwiftUI Books?
If you are interested in learning more about building apps in SwiftUI, you are in luck: We are currently building the next generation of books to get started with SwiftUI development, SwiftUI Apprentice. It is currently being written, and we plan to have it published in early 2021.
In the meantime, we recommend getting started with the SwiftUI video series, your first iOS and SwiftUI app, and your second iOS and SwiftUI app. You can also find plenty of other content in the Ultimate Beginner subscription that covers SwiftUI development, including work with maps and locations, UI design, networking, endurance and more.
Get started building iOS apps for free
To give you a head start with all this content, we've made some of our books and videos free to get you started! These are our recommended starting points:
Your first iOS and SwiftUI app [Free]: We have created this entire first video course in our iOS and Swift learning path for free for you to try. You build an entire app from scratch, and even learn how to distribute it to your own device to show off to everyone!

UIKit apprentice: Getting started [Free]: The entire first part of UIKit Apprentice is also free for you to enjoy. This section takes you through building the same app as you do in the video course, and touches on many elements of the Swift language, software development tactics, and polishing your app's user interface to make it shine!
We recommend choosing one choice above, either the book or the video course and following it all the way to the end to get the most value for your time. When you are done, you can also check out the other resource. You do not have to follow along this time, but you will probably pick up some tips and strengthen your understanding even more!
Where should I go from here?
We hope these free resources give you a great start in building your own apps for iOS – and that they serve as a great starting point for taking your development skills to the next level.
And when you're ready to take your iOS development further, your Ultimate Beginner subscription includes all the books and videos you need to learn more about building iOS apps and publishing them for everyone to enjoy – and even get your first work as an iOS developer.
If you are interested in learning more about the Ultimate Beginner subscription, we have a handy post here that explains what is included, or you can go over to our most important Ultimate Subscription page to see which subscription is right for you!
Enjoy – and good luck in your iOS app building adventures!
Source link