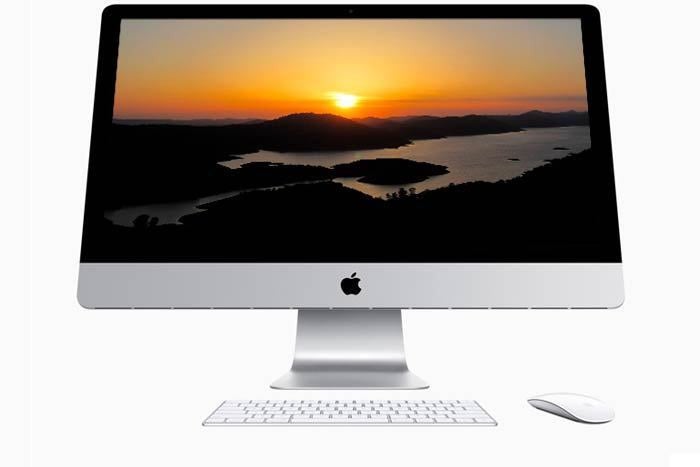 When your Mac is not used, you can turn the screen into a digital photo frame using a screensaver that displays images. If you save images in the Apple Photos app, simply setting up the screen saver.
How to set your Mac to use Photo Library as a screen saver.
1. Open System Preferences and click Desktop and Screen Saver .
2. Select any of the photo-based screensaver in the scroll list on the left. Those who let you choose pictures show everyone a ladybird beetle.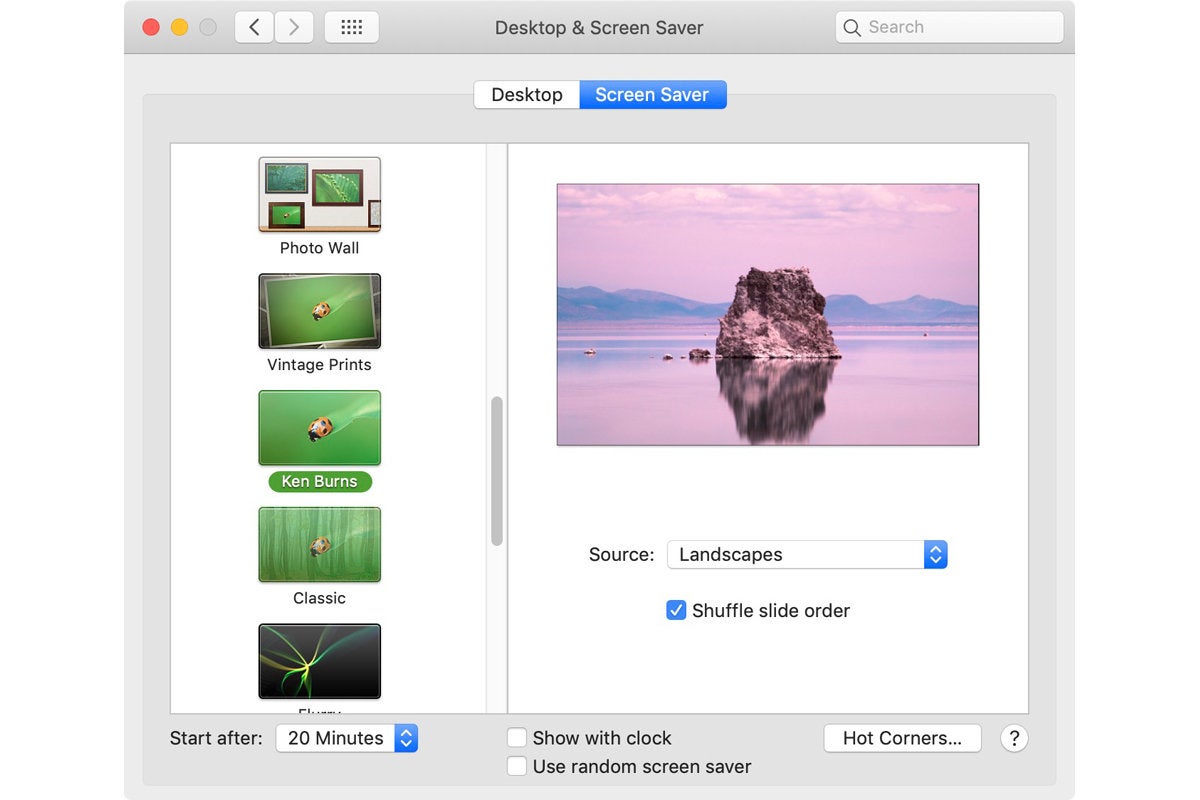 3. Click the Source drop-down menu and select Photo Library . (If you do not have any pictures in Pictures, the Photo Library option will not be displayed.)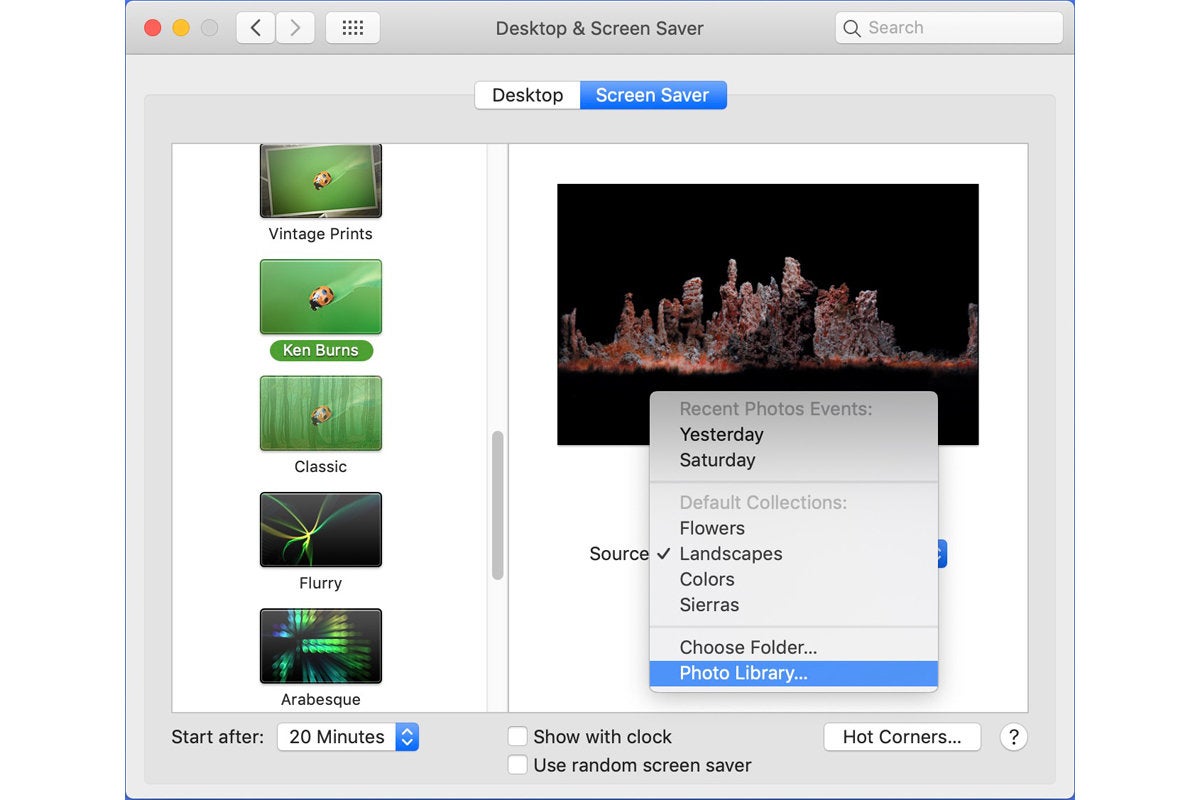 4. It may take a moment if you have many pictures, but the media list on the left will fill out all your moments, collections, albums, and more. (You will also see an entry for iPhoto if it is still installed.)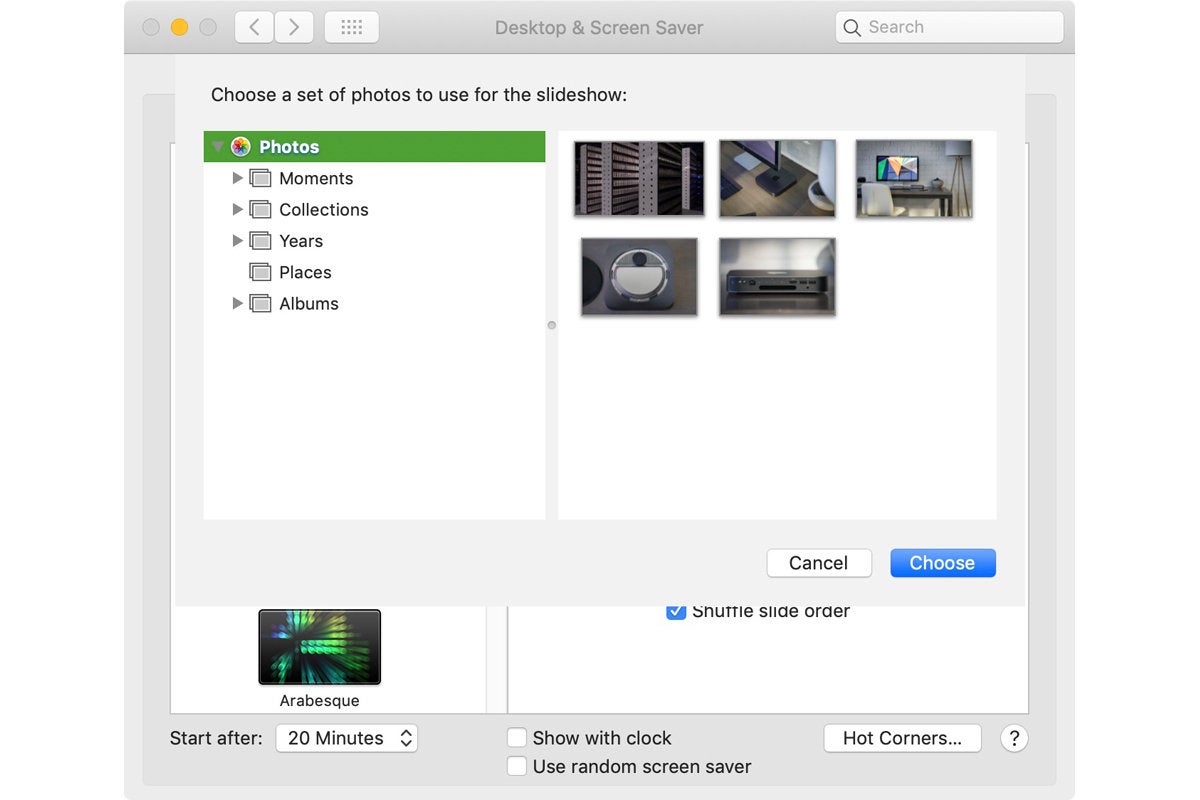 5. Select any item or category.
6. Click Select .
You can click on Preview to see how the screen saver will work when enabled.
MacOS also has a screen saver that appears when the login screen is available. However, there is no graphical user interface to update it unless your Mac is in a workgroup. Apple has instructions on a support page that no longer maintains what explains the Terminal commands that are required to set a screen saver.
You can not use photo-based, but because you are not logged in, the Photos library and other photo sources are unavailable. You can choose from several screensavers found in / System / Library / Screensaver such as Arabesque and Flurry, following the instructions in the support document.
This Mac 911 article answers a question from Macworld Reader Shannon.
Ask Mac 911
We have collected a list of the questions we are asked most frequently with answers and links to columns: Read our super FAQ to see if your question is covered. If not, we are always looking for new issues to solve! Send e-mail to mac911@macworld.com, including screen capture as needed, and whether you want your entire name used. Each question will not be answered, we will not respond to e-mail, and we can not provide direct troubleshooting advice.
To comment on this article and other Macworld content, visit our Facebook page or spring Twitter feed.