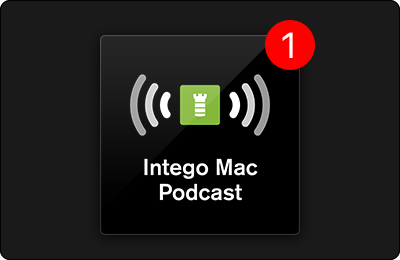 Intego Mac Security Podcast
New, new, new from Apple! – Intego Mac Podcast Episode 153
Posted September 18, 2020 by Kirk McElhearn

Apple announced new Apple Watch models, updated iPads, a new training subscription service and a subscription bundle, Apple One. While iOS 1
4 and iPadOS 14 were released this week, there is still no news on macOS. Josh and Kirk look at all the new stuff, trying to figure out what's best for most users.
If you like what you hear, be sure to rate and rate the Intego Mac Podcast on Apple Podcasts.
Have a question? Ask us!
Listeners can contact Intego via email at [email protected] and ask us if they want to hear discussed on the podcast, or to provide feedback and ideas for upcoming podcast episodes.
About Kirk McElhearn
Kirk McElhearn writes about Mac, iPod, iTunes, books, music and more on his blog Kirkville. He co-hosts Intego Mac Podcast and PhotoActive, and is a regular contributor to The Mac Security Blog, TidBITS and several other websites and publications. Kirk has authored more than twenty books, including Take Control books on iTunes, LaunchBar, and Scrivener. Follow him on Twitter at @mcelhearn. View all posts by Kirk McElhearn →