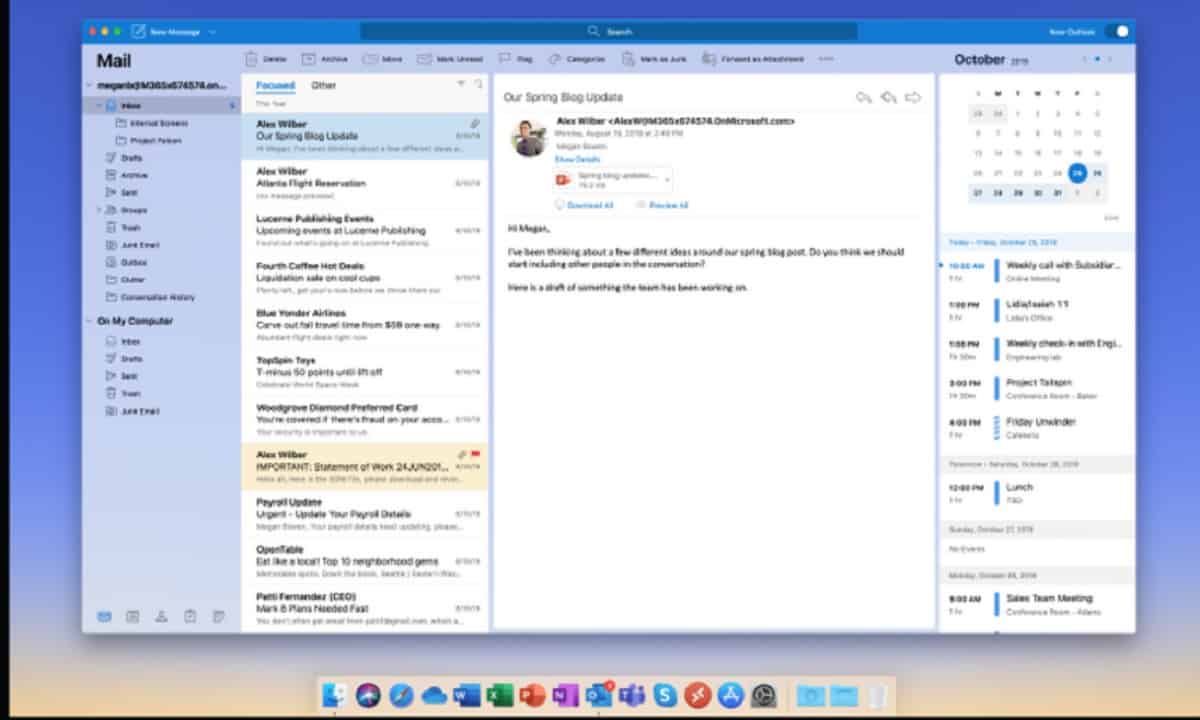 Microsoft has finally started launching its long awaited major update to Outlook MacOS.
Microsoft has been working on the update since November 2019 with Insiders, but WindowsUnited reports that the company has now started launching the update to regular users with a popup inviting them to upgrade.
In addition to a new interface, the new app has a number of improvements, including:
Enhanced synchronization – Based on Microsoft synchronization technology that also supports Outlook Mobile, the new Outlook for Mac syncs your messages with improved speed and reliability.
Search Enhancements – Search is now built with the same engine used for other Office 365 experiences, so you can quickly find exactly what you're looking for.
New Email and Event Composing Features – All new email and event composing features that enhance your productivity through enhancements such as an easily accessible formatting line, suggested times and places.
My Day – A new add-on that gives you an overview of your calendar or calendar events directly from your main mailbox and includes a 2-week calendar view that gives you a quick overview of your upcoming events.
Customizable toolbar – The new toolbar brings out your most frequently used commands and can be fully customized.
Email Tips – Learn more about your email, for example: as a warning if you alert people with automatic replies, send an email to recipients outside the organization, or send an email to a large audience.
Snooze "- For those moments when you do not have time to read or reply to an email. Just "snooze" it and choose the time best for it to reappear in your inbox as an unread email.
However, not all is good news. The new app still lacks some features that are present in the current app, including support for Exchange, iCloud, Yahoo Mail and IMAP / POP.
Microsoft is likely to roll out the update in waves, so it's recommended to wait for the upgrade prompt.
Source link