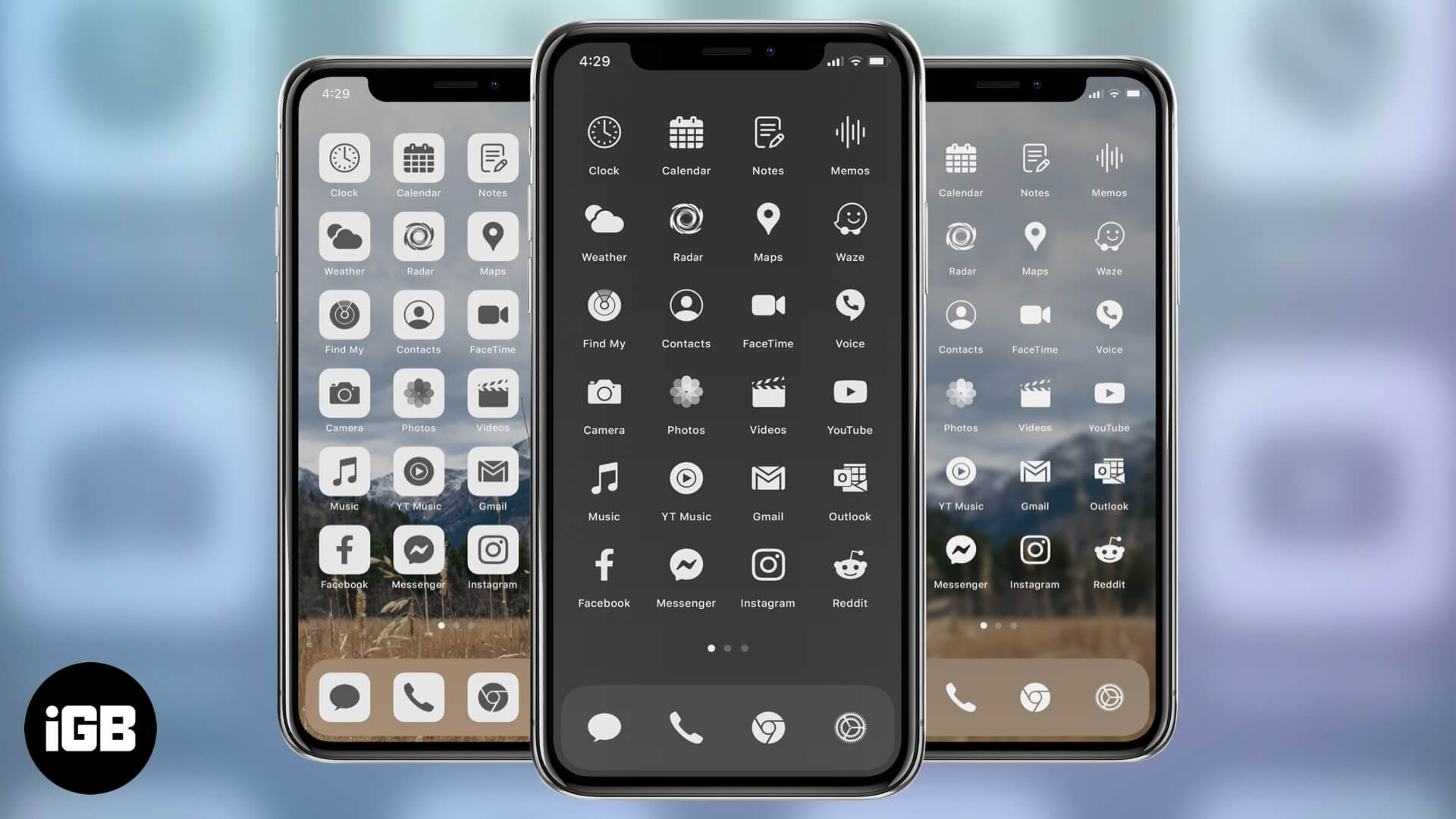 After the iOS 14 release, people are customizing their iPhone home screen with all sorts of different app icons. I'm sure you may have come across some interesting screenshots on Twitter, Reddit, etc. So what's stopping you from missing it? Are you also looking to make your iPhone or iPad home screen striking? I'm sure you do! To help, here's our review of Ruffsnap's iOS 14 app icon pack featuring over 500 beautiful app icons in different styles, making your iPhone home screen look like no other!
First, what is the hype all about!
The built-in Apple Shortcuts app lets you create shortcuts on the Home screen to launch apps. In this you are free to use any image you prefer as an app icon. Based on this, people customize the iOS apps on the home screen with all kinds of photos.
But if you want to maintain a clean, professional look, it̵
7;s time to invest a little and make your device stand out.
About Ruffsnap App Icons Pack
It is more than 500 app icons which covers almost all popular apps that people use. You can actually see the full list of app names on the site.
The icons come in two primary shades – dark and light. Besides these you have too original .png icons for all apps. This allows you to play with them exactly the way you want and use personalized background colors you want. And thoughtfully, the seller has also included original color icons.
Finally, the package also follows Photosps .psd files. This opens up endless possibilities for creating your desired icons! Our in-house creative designer looked at them and are happy to take it for a walk.
Exactly what do you get?
Well, for the most part, I've already mentioned what you get in the section above. But let me tell you exactly how you want to receive everything.
First up, immediately after payment, you will receive a 173 MB ZIP file. Double-click to unzip it. Inside the folder you have four subfolders – Fonts, Icons, Mockups, and Photoshop files.
Let's just focus on the icons now – as this is what most average users will use to create amazing home screens.
When you open the "Icons" folder, there are six subfolders where the icons are correctly categorized.
1. Basic icons: These have no background color. This makes them look impressive with any background color background you use.
2. Color originals: These are the original, colorful app icons.
3. Dark: App icons with black background and actual icon in white.
4. Dark gray: Gray background with actual white icons.
5. Light: App icons with white background and actual icon in black.
6. Light gray: App icons with very little gray background dark gray color are used inside. I think this looks amazing!
How to Buy Ruffsnap iOS 14 App Icon Pack
It's easy to buy. All you have to do is click on purchase linkcomplete the payment and download the ZIP file. The entire purchase is handled safely through Gumroad.
After extracting the file, transfer the photos to iPhone or iPad. We already have a separate guide that shows you how to transfer photos from your computer to iPhone and iPad.
Once you have the desired beautiful Ruffsnaps icons on your iOS device, setting them up is easy (but requires patience if you change more icons!)
Price: $ 14.00 (Use our promotional code – "iGeeksblog"To get a discount of $ 5 immediately)

Buy iOS 14 App Icons Pack
How to use these custom app icons on iPhone

It's easy to put these beautifully designed images as app icons. We already have a separate step-by-step guide that shows you how to change app icons on iPhone. You do not need any technical skills or special coding or scripting knowledge. Anyone can read the instructions once and follow!
Our verdict
You (and we all) have been using the same boring iOS home screen for many years now! This is the perfect time to invest a little and have a different look.
Instead of using random images from the internet, it is better to do things nicely. You look at the iPhone home screen a hundred plus times a day. And thus I think it should be calm plus pleasing to the eyes.
When I saw these apps, I was impressed. But after I used them on my devices, the first impression became love!
Ruffsnaps iOS 14 app icons package will turn your device's home screen into a minimalist slate that you'll love to press repeatedly! And of course share the new look on social channels!
I have been an Apple user for over seven years now. At iGeeksBlog, I love creating tutorials and troubleshooting guides to help people do more with iPhone, iPad, Mac, AirPods and Apple Watch. In my free time I like to watch stand-up comedy videos, technical documentaries, news debates and political speeches.
Source link