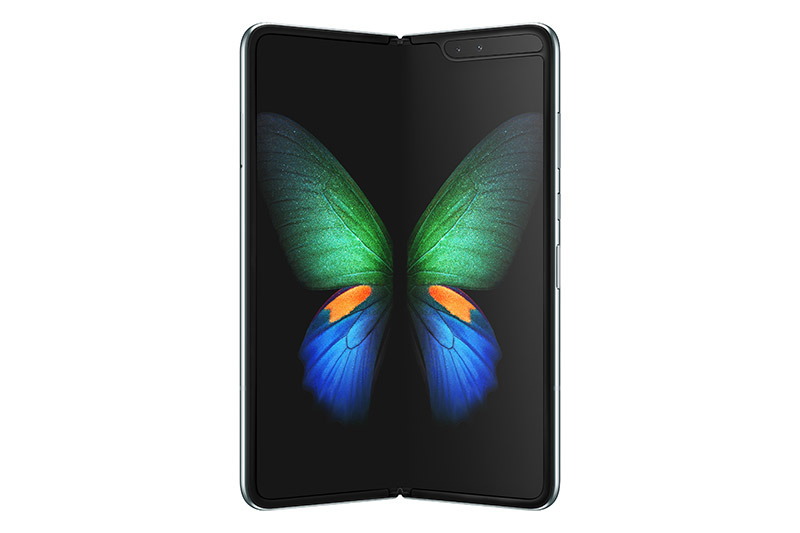 After an embarrassing delay, Samsung announced on Wednesday its first foldable smartphone, Galaxy Fold, launched in September after have undergone a redesign to account for problems with screen confidence.


Samsung's redesigned Galaxy Fold will debut in September.
The Korean technology giant in a post to the site said the device will be ready for sale in September after missing out on a rollout originally set for April. The new timeline puts the folding handset in direct competition with Apple's iPhone, where new versions are expected to debut the same month.
According to Samsung, the new and improved Galaxy Fold has a top protective layer that has been expanded beyond the frame, making it "clear that it is an integral part of the screen structure and not intended to be removed." A number of early reviewers tried to remove the team and thought it was a screen protector, a user error that broke the smartphone's flexible OLED panel.
Special reinforcements such as "protective caps" are added to the upper and lower hinges and are designed to hold particles outside sensitive areas, while additional metal layers under the Infinity Flex Display help strengthen the mechanism, the company said. Furthermore, the space between the hinge and the chassis is reduced.
The settings will help alleviate issues affecting review units before release that went out to select news sites and media influencers in April. Reliability issues were among the early complaints, and many noticed that a clear curl appears along the hinge line of the 7.3-inch OLED panel after repeated folding and unfolding. Some users noticed corrupted graphics which in some cases made parts, half or the entire panel completely non-functional.
After several reports of screen errors, graphics issues, and other issues, Samsung decided to push back a consumer launch as it considered the situation.
Samsung's announced improvements are in line with previous rumors of Fold's redesign.
In addition to hardware enhancements, Samsung has been working to optimize multiple apps for the unique collapsible screen.
Samsung Electronics CEO D.J. Koh admitted earlier this month that Fold was introduced too early.
"It was embarrassing. I pushed it through before it was clear," Koh said in a statement. "I admit that I missed something on the folding phone, but we're about to recover."
An official launch date will be announced in the coming weeks.