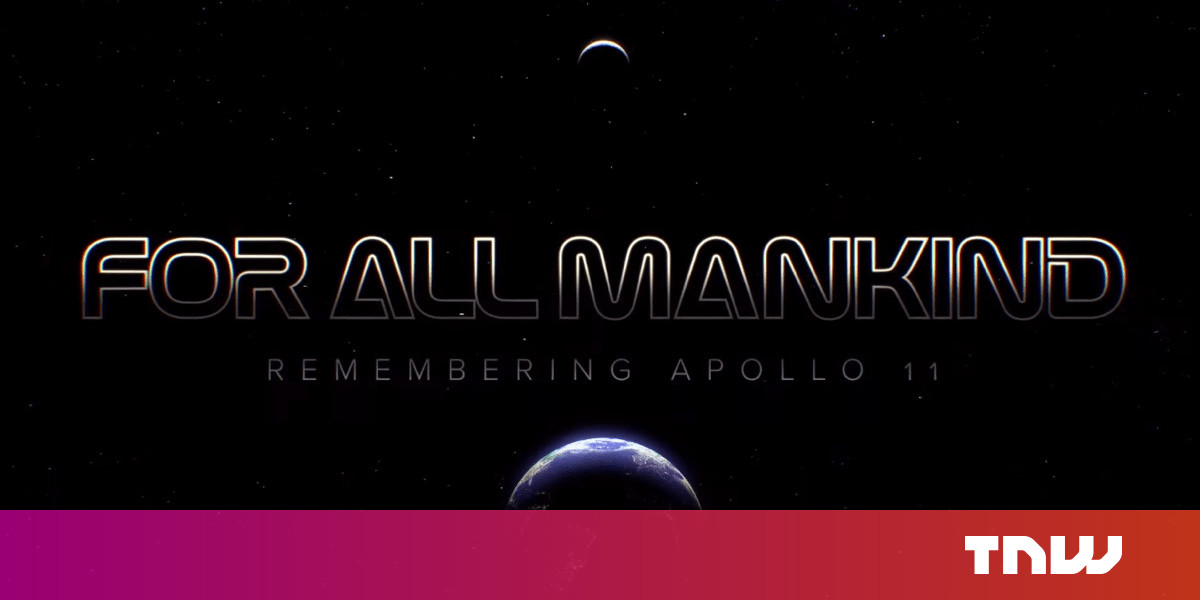 In March, Apple offered us a glimpse of the range of TV shows it launches with its new Apple TV + service. For All Mankind .
Created by Ronald Moore (by Star Trek and Battlestar Galactica fame), the series is centered around the historic Apollo 11 lunar mission of 1969. However, it is a fictitious show of alternative reality – lik The Man in the High Castle and The Watchmen . In an interview with Collider, he confirmed that there will be 1
0 one-hour episodes.
The clip above shows Moore and his team describing how they worked to make the scenes look as realistic as possible, and hiring a group of technical consultants to help them along the way. The creator describes the premise of the show as "an idea of ​​an optimistic future."
There is no final date for when the series will be released, but the producers said there will be something in the fall. [19659005] Read next:

Zoom's creepy webcam error also affects RingCentral and Zhumu
Source link