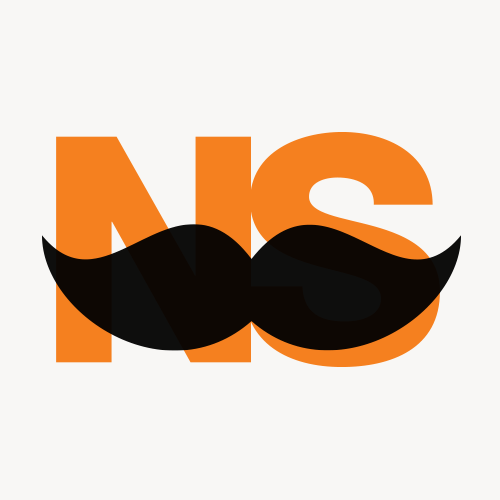 At the heart of Apple's creation myth
is the story of Steve Jobs's visit to Xerox PARC in 1979.
So inspired by the prototype of the Alto computer he was there,
like Prometheus –
Steve Jobs wanted to steal fire from the gods and bring it to the masses
using Lisa and Macintosh computers a few years later.
Like so many creation myths,
This is based on
dubious historical authenticity.
But this is the story we like to tell ourselves
because the mouse and graphical user interface were actually revolutionary.
With a mouse, everyone can use a computer,
even if they are not "computer person".
… but if you is a "computer person"
You probably use the hot keys for your most common operations,
Like to save with ⌘ S instead of File> Save.
More adventurous people can even venture into the Utilities folder
and brave copy-lime commands in Terminal
for dedicated tasks such as renaming.
This is how many programmers get their start;
When you see the power of automation,
It's hard not to prolong it to do more and more.
That brings us to today's theme:
If you create programs,
You spend a good deal of your time in Xcode
with simulator running in the background.
After exploring the basic functionality of the simulator,
You may feel forced to automate the more time-consuming tasks.
simctl command line utility gives you the interface you need
to use and configure the simulator in a programmatic manner.
---
If you have installed Xcode,
simctl is available through the command xcrun
(which routes binary executables to the active copy of Xcode on your system).
You can get a description of the tool
and a complete list of sub commands by running simctl
without arguments:
Many of these sub commands are self explanatory
and provide a command line interface for functionality
available through the Simulator app itself.
But the best way to understand how they all work together
is to start with the list sub command.
Managing simulation devices
Run the list sub command for a list of available
Drives, Device Types, Devices, and Device Par:
  $ 

 xcrun simctl list
 - iOS 1






2.1 -
iPhone 5s (CC96B643-067E-41D5-B497-1AFD7B3D0A13) (Exit)
iPhone 6 (7A27C0B9-411A-4BCD-8A67-68F00DF39C1A) (Exit)
iPhone 6 Plus (A5918644-8D46-4C67-B21E-68EA25997F91) (Exit)
iPhone 6s (1AB5A4EB-2434-42E4-9D2C-42E479CE8BDC) (Exit)
...

Each device has an affiliate
UUID.
You send this to any of simctl sub commands that take device parameter.
Such a sub command is boot ,
which starts up the specified device,
make it available for interaction:
  $ 

 xcrun simctl boot 

 $ UUID 



To see the booted simulator in action,
open the Simulator app with the command open as follows:
  $ 

 open /Applications/Xcode.app/Contents/Developer/Applications/Simulator.app/

You can see which devices are booted
by redirecting the end of list to a handle search for the term "Booted":
  $ 

 xcrun simctl list | 

 grep 

 Booted


 iPhone X (9FED67A2-3D0A-4C9C-88AC-28A9CCA44C60) (Booted)

To isolate the device identifier,
You can redirect to grep again to search for a UUID pattern:
  $ 

 xcrun simctl list devices | 

  


    

  grep 

 

  "(Booted)" 

 |  

  


    

  grep 

 

  -E 

 

  -o 

 

  -i 

 

  "[[0-9a-f] {8} - {[0-9a-f] {4} -) {3} [0-9a-f] {12}) "




  9FED67A2-3D0A-4C9C-88AC-28A9CCA44C60

Please check - json or -j the alternative to list and other subcommands
to format output as JSON.
Having a structured representation of resources as this is practical
when writing scripts or simulator management programs. [

{
[name] :
"devicetypes" :