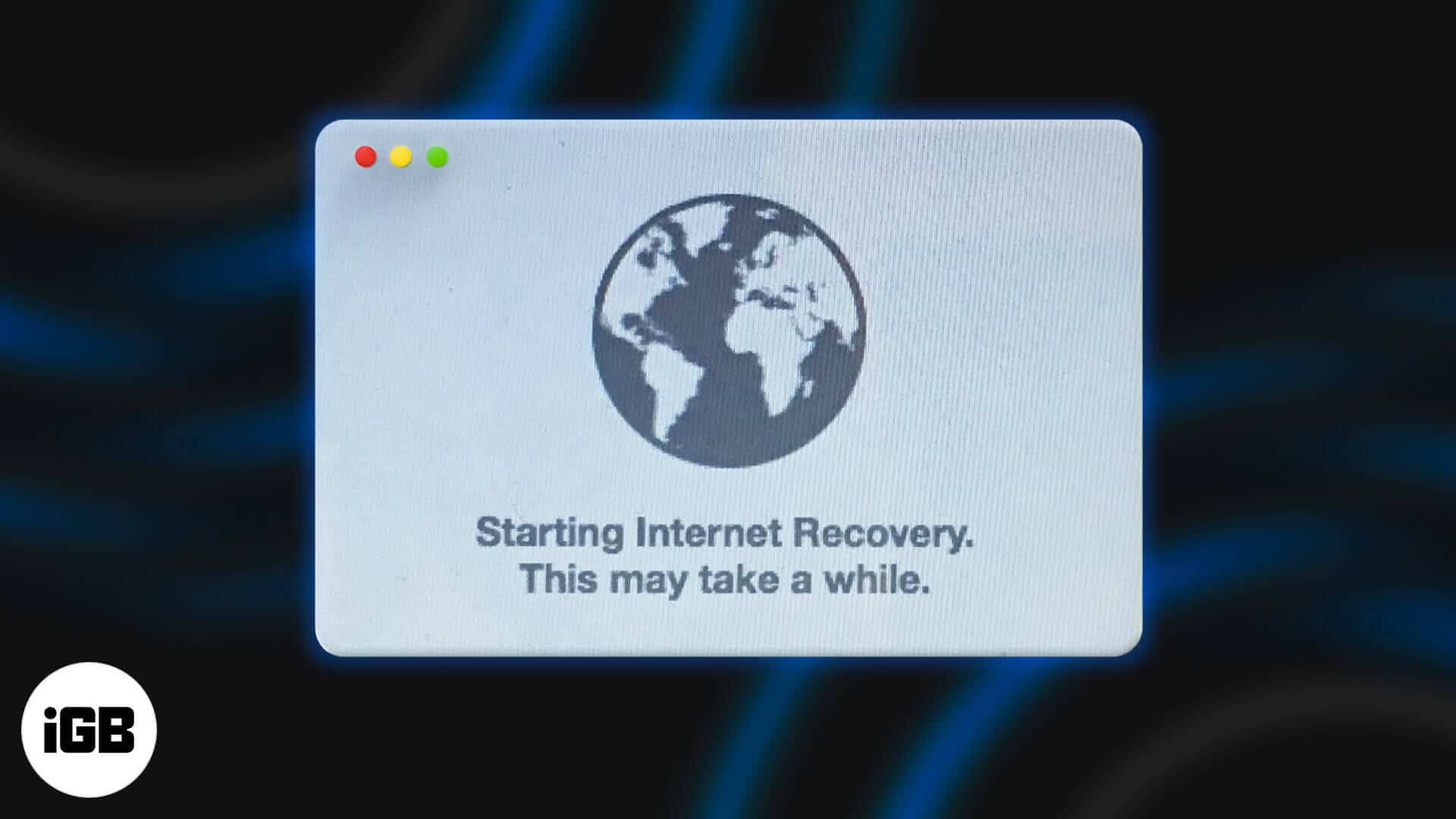 When your Mac cannot boot with the built-in macOS Recovery system, you have the option to do the same over the Internet. In this, the computer retrieves the prerequisites to perform recovery directly from Apple servers. Once done, you can reinstall MacOS, recover from Time Machine backup, fix disk problems, etc. So, here's more about it and how to boot your Mac into Internet Recovery mode.
What does Internet Recovery do on Mac?
As mentioned above, Internet Recovery comes to the rescue when normal recovery is not available. You can perform the same actions with this. They are:
Restore from Time Machine Backup
Reinstall macOS
Get help online: In this Safari, the browser opens so you can use the web. However, Safari extensions will be disabled.
Disk Utility: For deleting, repairing disks, etc.
Which Macs are compatible with Internet recovery mode
All modern Macs have the ability to recover Internet. In fact, older models released even in 201
0 or 2011 may use Internet Recovery after a firmware update.
How to enter Internet recovery mode on Mac

If the built-in recovery does not work properly and you turn on the Mac, it will automatically start recovery via the Internet. But you can also force this via the steps below.
Start or turn on your Mac using the power button, and immediately press and hold Command (⌘) + Options (⌥) + R the keys.
Leave the keys when you see the rotating globe icon on the screen.
If you are not using a wired connection, tap Select Network and connect to a Wi-Fi.
After things are set, you will see a progress bar below the rotating globe. Let the process end uninterpreted.
When done, you will see the macOS recovery screen. From here, you can select one of the four primary options – Restore from Time Machine Backup, Reinstall macOS, Get help online and Disk Utility.
What should I do when Internet Recovery does not work?
If Internet recovery is not successful, you will see a globe icon with an exclamation point inside. You can also see a number below it that -143. If this happens, follow the recommendations below.
Make sure your network uses WPA (Wireless Protected Access), WPA2 or WEP (Wired Equivalent Privacy) security. Most home and office networks already do.
Switch to another Wi-Fi. Make sure the VPN is not connected at the router level.
Use Ethernet (recommended).
Try after a while.
Restart your Mac and press immediately Command + R. See if the built-in recovery system works or not.
Create a bootable drive and try installing macOS using this.
Logging off
How to boot your Mac into Internet Recovery mode. I hope this short guide helped you solve the problem associated with your computer.
If you have any questions or suggestions, please use the comments section below.
READ NEXT:
I have been an Apple user for over seven years now. At iGeeksBlog, I love creating tutorials and troubleshooting guides that help people do more with iPhone, iPad, Mac, AirPods and Apple Watch. In my free time I like to watch stand-up comedy videos, technical documentaries, news debates and political speeches.
Source link