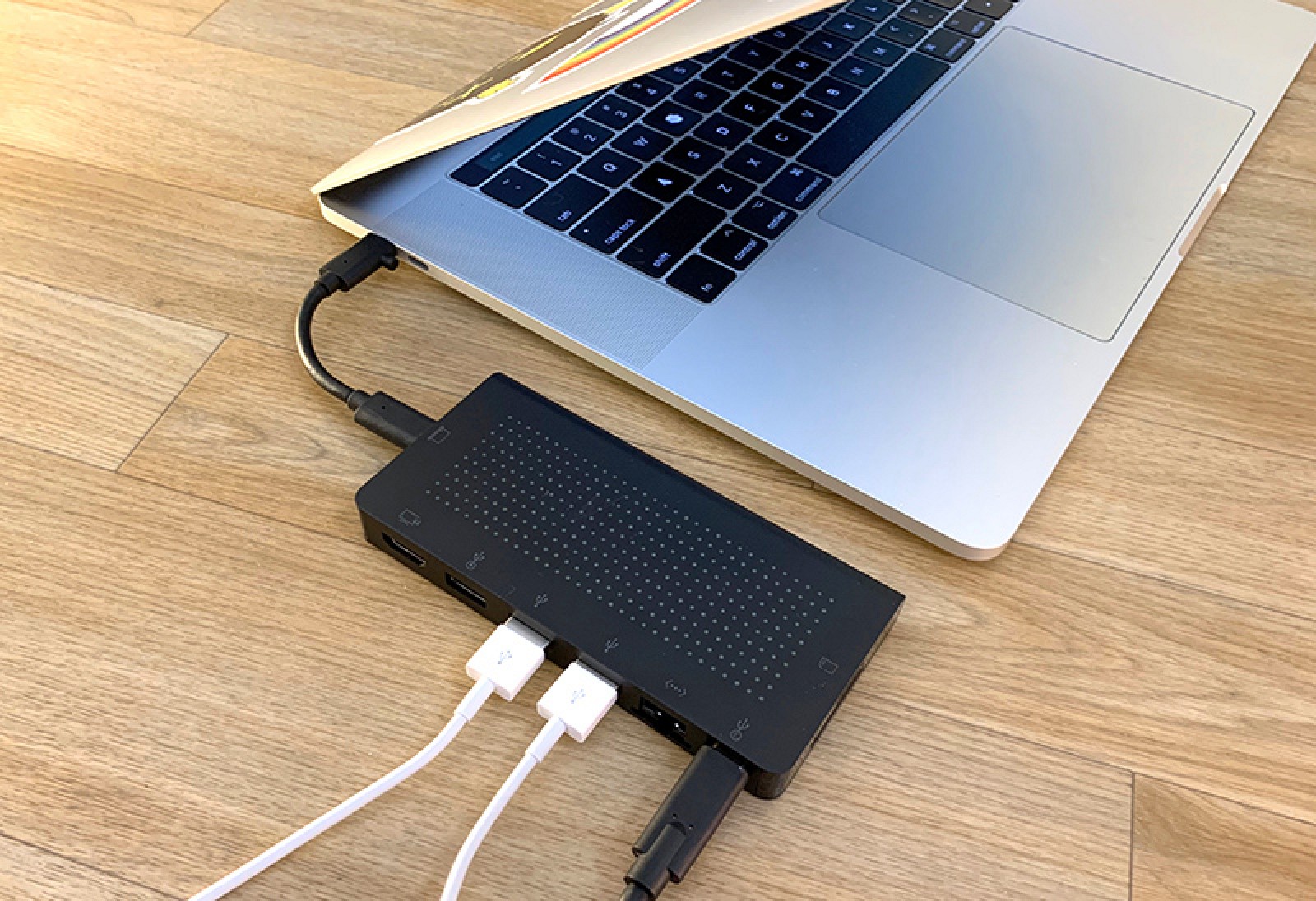 Twelve South recently launched StayGo, a portable USB-C hub designed to add multiple ports to the USB-C MacBook and MacBook Pros. There are many hubs out there on the market, but Twelve South is known for its high-quality Apple accessories, so I thought I'd take a closer look at StayGo.
StayGo is design-friendly, offering a simple but attractive design that is slim, portable and easy to carry, so it can go where you need it, but it's not as slim as any other USB-C hub in the market.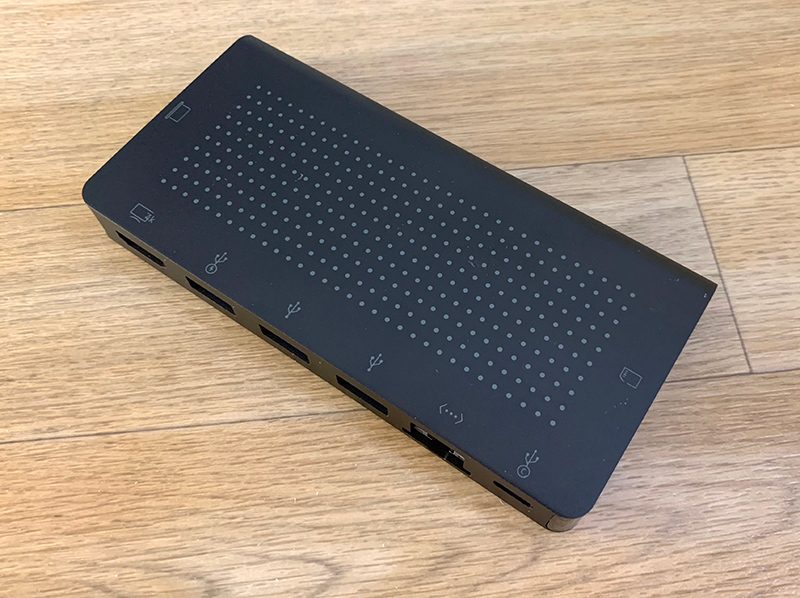 StayGo is made of a black aluminum material with a dot design on the front, measuring approximately 25 cm and half an inch thick. There are four small rubber feet in the bottom, so they are stable and do not move when you are on a flat surface, and on the whole it is about as attractive as you might expect a USB hub to be.

StayGo's rectangular shape accommodates multiple ports and a short built-in USB-C to USB-C cable, so you never have a cord to use StayGo with a Mac laptop. There's also a longer USB-C to USB-C cord included when you need to place it further away from the Mac.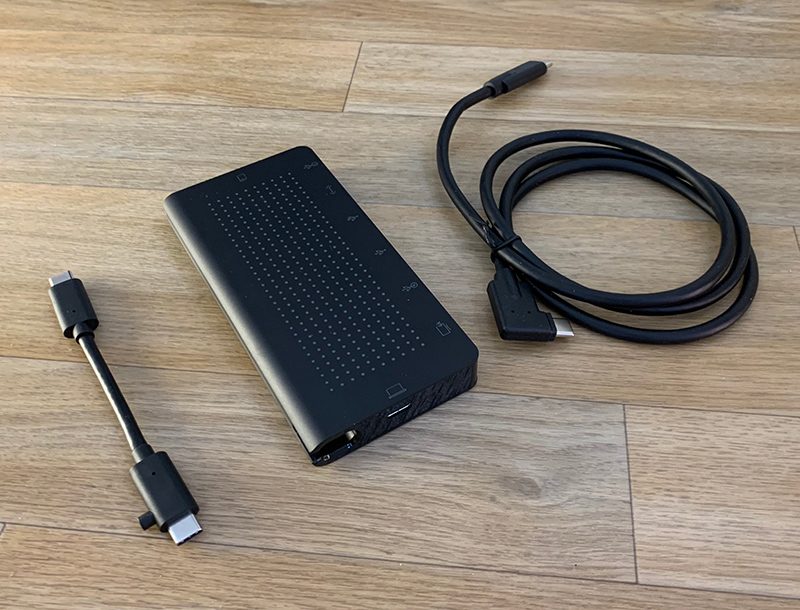 The longer USB-C to USB-C cable is intended to give users a way to clean up the cables on their desks, while also providing additional ports, which it does successfully. The idea is to set it up from where the Mac is, and hide most of the clutter of the wires for a cleaner work area.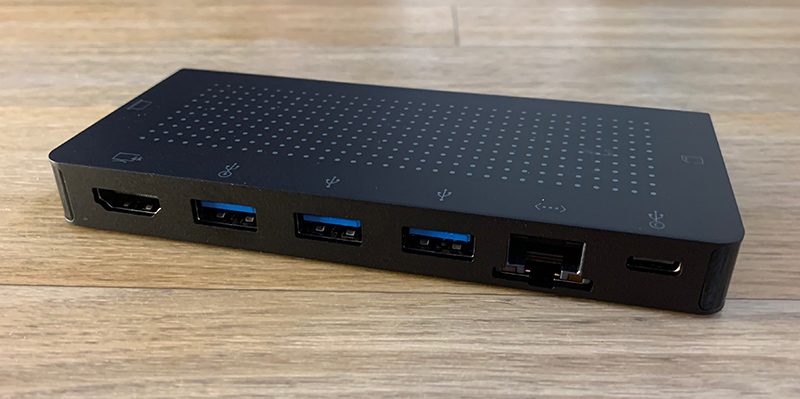 The built-in cable is a unique feature that other USB-C hubs do not include, and I appreciated always having a USB-C to USB-C cable on hand. The cable comes completely out of StayGo using a small button on the cable that you can push up to expose it.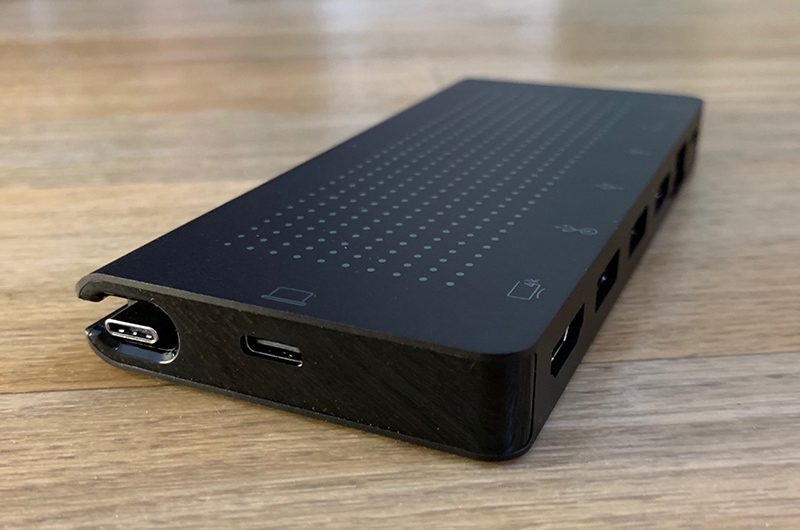 There is a single USB-C port on top of the StayGo next to the built-in cable, which can plug into a power source and supports throughput up to 85W, enough to charge a 15-inch MacBook Pro by use the power adapter that comes with your Mac if needed (a power adapter is not included). From an external power source, the hub supports up to 100W of power.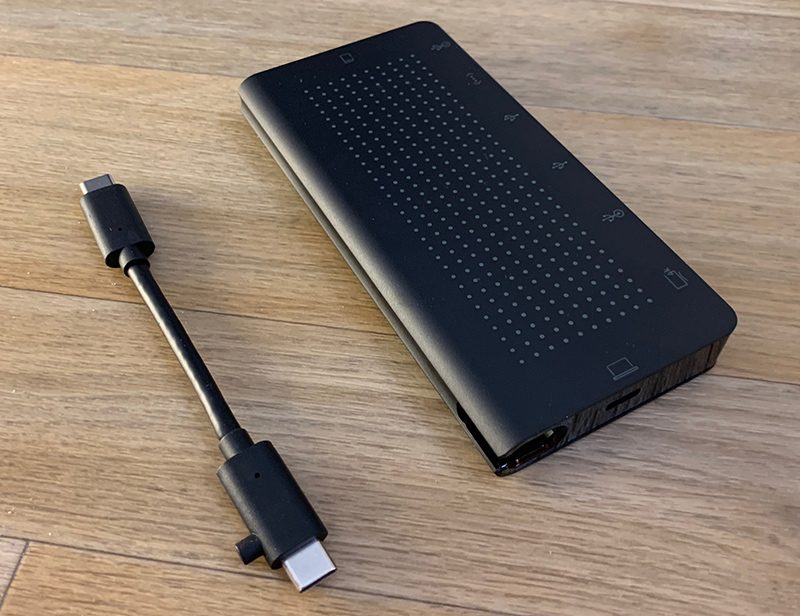 A second USB-C port on the side connects StayGo to the MacBook Pro and then there is a Gigabit Ethernet port, a 4K HDMI port that can support a 4K 30Hz display, three USB – One port that provides power and supports transfer rates up to 5 GB / s. Two of the three ports have 900 mA power, while the third is a BC 1.2 port that supports up to 7.5 W.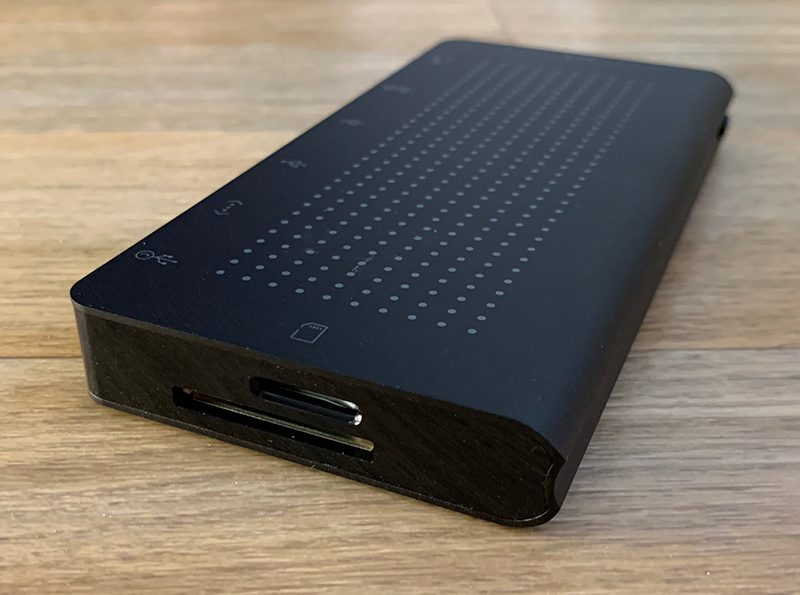 At the bottom is an SD card slot and a micro SD card slot that works with the cards used in cameras, drones and other devices. When I tested, all the ports on StayGo worked as expected, and the file transfer rates were about as promised, even though I did not test the HDMI port because I do not have a 4K display.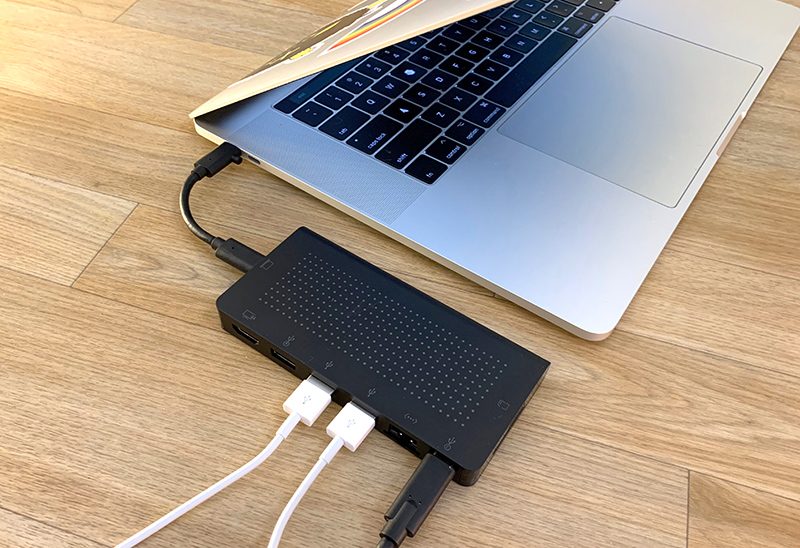 It is worth noting that if you use a 4K display, StayGo does not support 4K at 60Hz, plus it does not work with the faster UHS-II SD card specification and does not support faster USB 3.1 Gen 2 transfer speeds , so looking for maximum performance may not be the best choice. However, it is a good hub for daily use when top speeds are not prioritized, or if you do not have large file sizes or lots of file transfers.
Bottom Line
Twelve South's StayGo is more expensive than any other hub on the market, but it has a larger number of available ports (most do not offer three USB-A ports), more port variation (Ethernet- ports are rare), and it is flexible in terms of use due to the two cable lengths.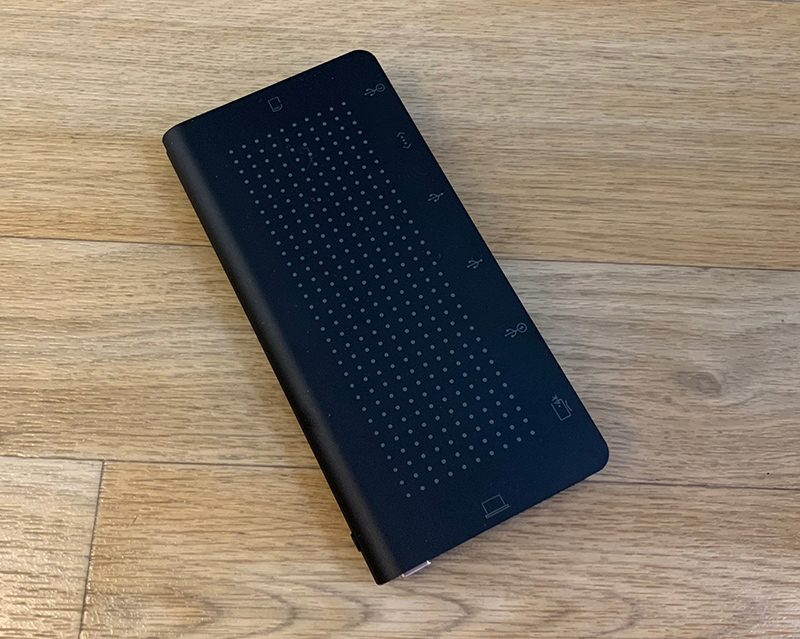 If you are looking for a reliable USB-C hub that takes up minimal space, StayGo is worth checking out. StayGo will not offer the speed and versatility you will get with a Thunderbolt 3 hub, of course, but it is much less expensive than Thunderbolt 3 piers if you do not need the TB3 connection.
How to buy
StayGo from Twelve South can be purchased from the Twelve South website for $ 99.99.
Note: MacRumors is affiliated with Twelve South. When you click on a link and make a purchase, we may receive a small payment to help us keep the site up and running. Twelve south MacRumors provided a StayGo for the purpose of this review. No other compensation was received.