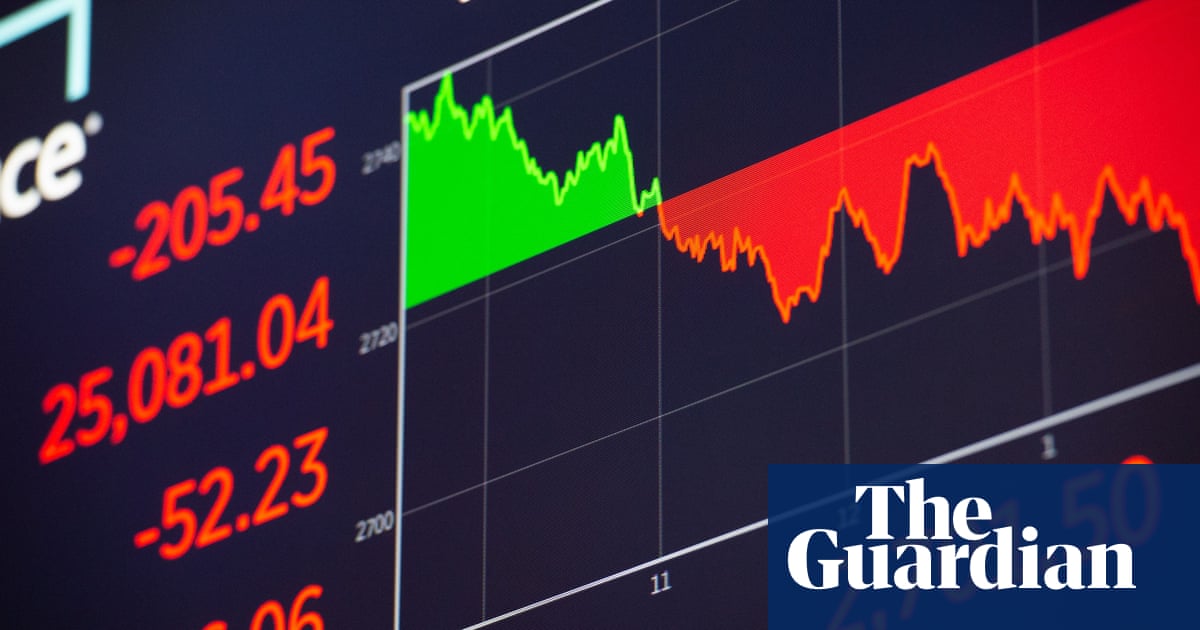 US stock markets fell sharply on Monday when major technology companies led to losses and fear of a growing trade war with China rattlet investors. Dow Jones Industrial Average fell short of 500 points, and finished the day down 396 points (1.56%).
Apple, Microsoft and Amazon, the most valuable companies on the market, maintained some of the worst losses. Apple dropped close to 4% on renewed concern that iPhone sales could slow and Amazon lost 5%. Facebook dropped 5.7% when the company continued to struggle with problems related to the reaction to the discovery of manipulation of the platform.
The attack by Nissan leader Carlos Ghosn on charges he underestimated his income and misused corporate assets caused the company's shares to thumb and shocked many in Japan who sees him as something of a hero. US-traded shares in Nissan lost 5.8%, while Renault shares fell 8.4% in Paris. In Asia, the Shanghai Composite Index dropped 1
% to 2,675,69 and the Tokyo Nikkei 225 lost 0.9% to 21,633.54. Hong Songs Hang Seng decreased 1.3% to 26,023.02 and Seoul's Kospi cast 0.7% to 2.086.50.
In Japan, chief executive Yoshihide Suga said Tuesday that the government was looking for economic downturn from the scandal of one of the world's largest automakers.
The so-called Faang companies (Facebook, Apple, Amazon, Netflix and Google), which have helped drive the stock markets to record high, have all suffered huge losses in recent weeks. Each is down more than 20% from the year's high – technically known as a bear market.
"I've left them showing some leadership they are unable to do and until we get technical management, I think stocks will continue to struggle," said Peter Cecchini, Managing Director of Cantor Fitzgerald, New York.
The jittery trading came after two days of gains last week as investors hoped that the US and China moved closer to settling their precious trade struggle, which has been a major uncertainty for investors. These hopes disappeared after the two countries collapsed a Pacific Rim Summit this weekend.
A steep loss for Boeing, a major exporter who would like to suffer greatly in a long-term trading crisis, also heavily weighed on Dow. [19659002] The S & P 500 index dropped 44 points, or 1.6%, while the tech-heavy Nasdaq lost 2.7%.
The disagreements between the US and China at the Asia-Pacific Economic Cooperation meeting left investors pessimistic about the prospect of an agreement that would terminate trade tensions between the two world largest economies. For the first time in almost 30 years, leaders at the summit could not agree on a joint statement on world trade.
China-China talks continue in front of a meeting between Xi Jinping, Chinese President and Donald Trump, scheduled for the G20 Summit later this month.
Source link